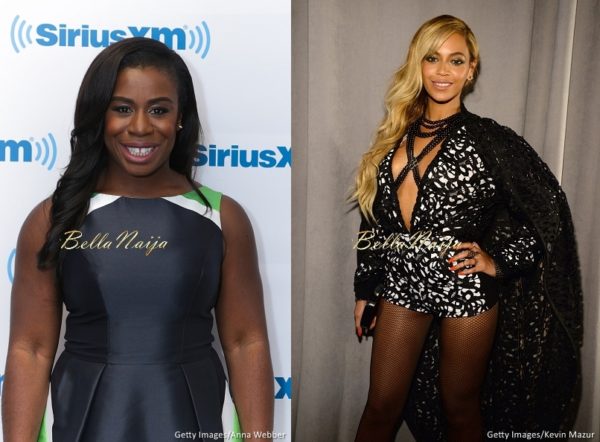 NBC is producing an all-black version of The Wizard of Oz called 'The Wiz' and while a few people have already been confirmed for a few roles, reports have it that the latest people to be cast are Queen Bey and OITNB star Uzo Aduba.
Here's the kicker – they are both being considered for the same role. Reportedly.
According to E! Beyoncé has been offered a major role as Glinda the Good Witch and even though NBC is not commenting on the casting rumors, reports have it that producers are also considering Orange is the New Black star Uzo Aduba for the part.
Both Mary J. Blige and Queen Latifah already signed on; Mary Blige will play Evillene, the Wicked Witch of the West, while Queen Latifah will be playing the infamous Wizard.
Beyoncé and Uzo Aduba both have powerful singing voices. You already know Beyoncé can carry a tune; check out Uzo Aduba on 'The View':
Which star do you think will do the role justice?