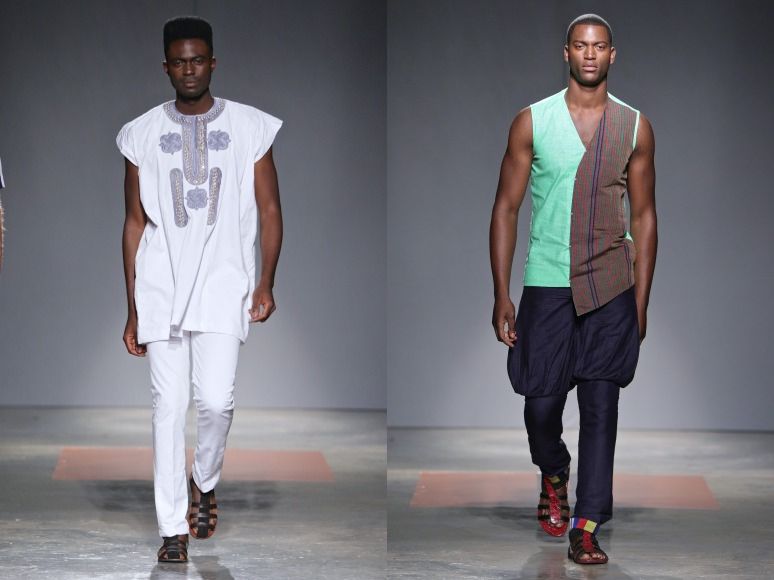 On Saturday 4th July 2015 at the South Africa Menswear Week 2015 at Johannesburg, Nigerian designers – Adebayo Oke-Lawal of Orange Culture and Kola Kuddus of the eponymous menswear label did Nigeria proud as they were the 2 Nigerian designers to showcase.
Both showcasing on Saturday, the designers brought a taste of Nigerian menswear for Spring/Summer 2016. Adebayo, who also showcased his "Etched Journey" collection at Pitti Immagine's "Constellation Africa" segment in Italy, gave South Africa a taste on Saturday; and Kola brought a Nigerian flare with a modern twist. See Adebayo's showcase at Pitti and official lookbook and campaign images if you missed it.
The Kola Kuddus collection was a blend of Western Nigerian aesthetics with modern silhouettes mixed with an Arabian vibe with the statement head pieces. We love the placement of the prints, as well as the simple yet holistic structure of the pieces. We are also glad to see our Nigerian models on the runway!
View the showcase below;
Photo Credit: Simon Deiner/SDR Photo