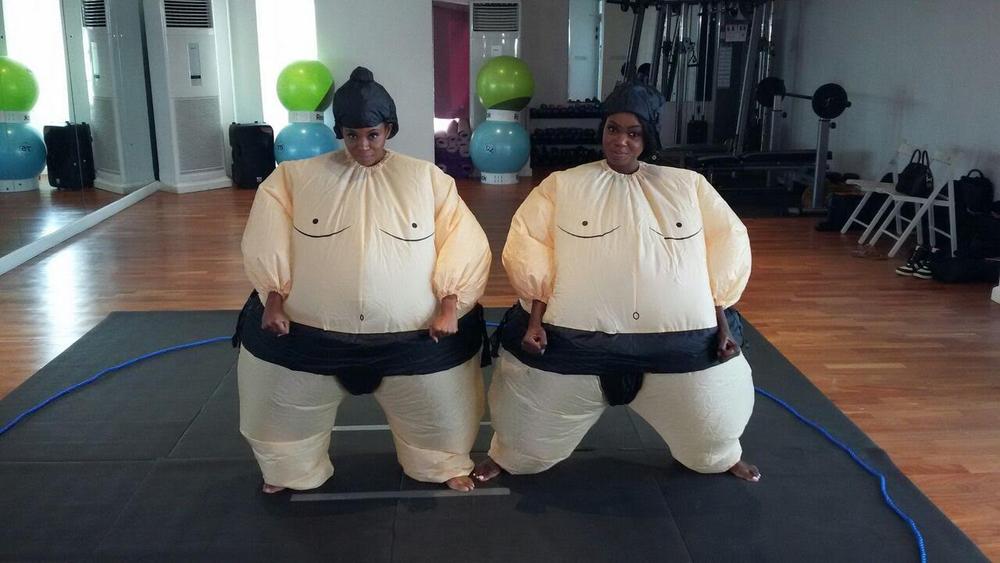 It's a double bill of excitement as we have highlights of 2 episode from Dolapo Oni's The Marcy Project!
The episode 7 we see Dolapo talk with one of Nigeria's biggest comedians, Bovi who's favourite body part is his nose and music sensation, Saeon who also showed us her Martial Arts skills. Along with Dolapo, we get to see them wrestle it in true Yokozuna fashion.
Check it out!

For episode 8, Dolapo chats with Nigerian womenswear designer, Ejiro Amos Tafiri and Ponmile Olawoye of Mi-Le and their experiences in the fashion industry.
She also takes on another challenge as she puts on a uniform and serve it up at fast food restaurant – The Place in Lekki. Oh and by the way, she also chats with veteran rapper, Ja Rule.
Watch!

To find out #WhatMarcyDidNext, stay tuned to Africa Magic Showcase (DSTV 151) this Saturday 25th July 2015 at 4PM Nigerian time/5PM CAT. You can watch the repeat of the show every Thursday at 5PM Nigerian time/6PM CAT on the same channel.
Follow The Marcy Project on Twitter: @marcyproject_tv | Find them on Facebook: facebook.com/themarcyproject.tv | Follow them on Instagram: @themarcyproject_tv