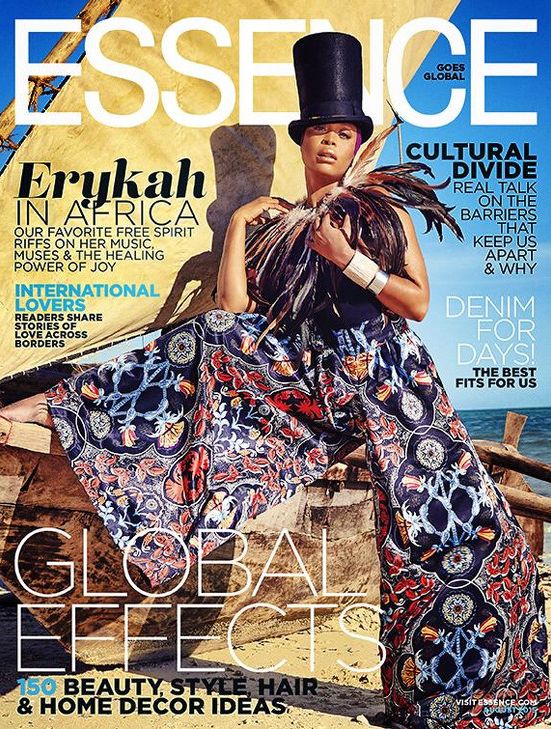 Erykah Badu takes boho-chic to a new high on the first ever Essence Global cover.
Shot on the shores of Kenya, Erykah poses on the beach in a top hat, a feather necklace and beautiful print pallazzo pants paired with a black top.
Rumours had been circling that Erykah had been to Kenya for a major photoshoot, and now we know what that was. The singer & actress also visited local musicians for possible collaborations, and the popular Maasai Market.
She unveiled the cover at the Essence festival on Saturday, and was excited when she saw it on the big screen saying – "Oh S***, that's me!"
Keep refreshing BellaNaija.com/Style for more from the shoot. The issue hits stands in a few days – July 10th.
Photo Credit: Superselected.com