Yinka's smile is so heartwarming! Her bridal makeup looks were the perfect complement to her cheerful nature & beautiful attire.
D'Artiste by Dodos worked on the bride's face from introduction to the wedding, and today she's sharing all the beauty bits with the BN Beauty & Weddings family.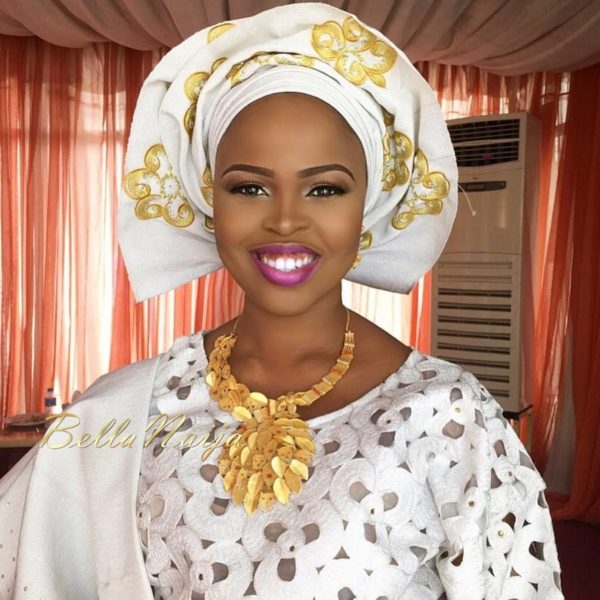 Here's the makeup story in Dodos' words.
Enjoy & be inspired!
***
"Immediately Yinka finalised her wedding dates she called me and said, "Dodos you have to beat my face for my introduction, pre-wedding shoot, traditional and white wedding. I. DO. NOT. WANT. ANYONE. ELSE. to touch my face except you because I trust you."
She told me how she wanted to look for her introduction so we went for smokey eyes and red lips, which perfectly complemented her wine and red outfit. She looked absolutely perfect.
Two days before her traditional wedding Yinka called again, "Dodos ah everything has to be ON FLEEK o!", she had even had a facial a couple of weeks earlier, so her skin was perfectly ready for me.
We decided on her traditional and white wedding looks after she'd shown me some pictures and she let me work my magic. It was very important to me that she was calm and relaxed so even though her mum called to hurry us up because of traffic, I tried my best to keep her calm because I really wanted her to be able to take in how beautiful she looked when she looked into the mirror. Thankfully, when she saw it, she was obsessed with her makeup. She probably took over a hundred selfies.
We went for a clean, subtle look and paired it with soft pink ombre lips to complement her white and gold traditional attire; she looked absolutely divine.
For her English wedding we maintained the subtle clean look, I gave her pale pink lips which complemented her dress style so well. I was really glad she loved everything.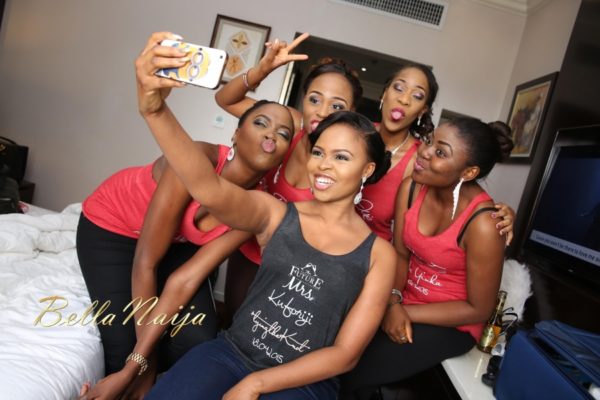 As much as possible I try to take my clients' inspiration pictures and alter it to best suit their face shape, complexion, etc and on this occasion it worked because Yinka was the happiest bride ever!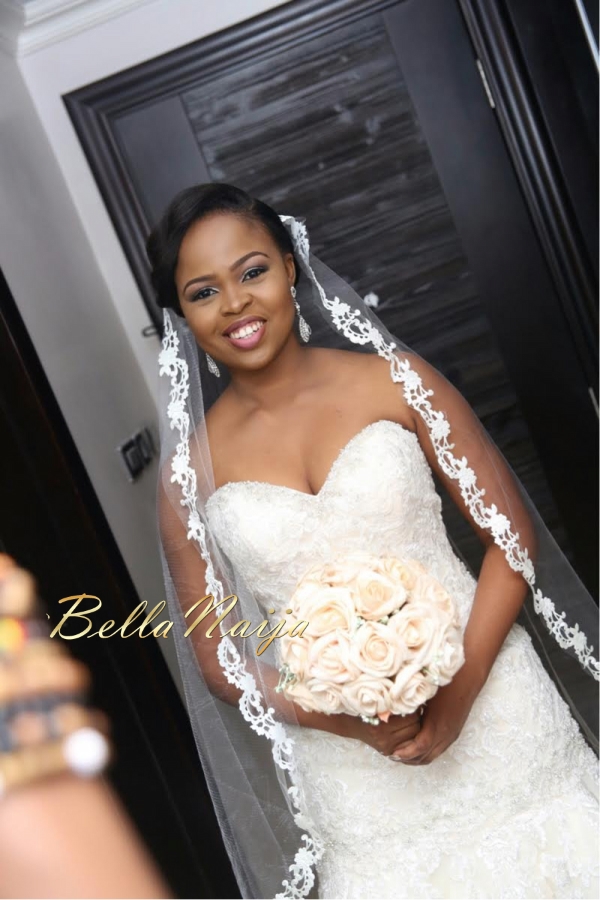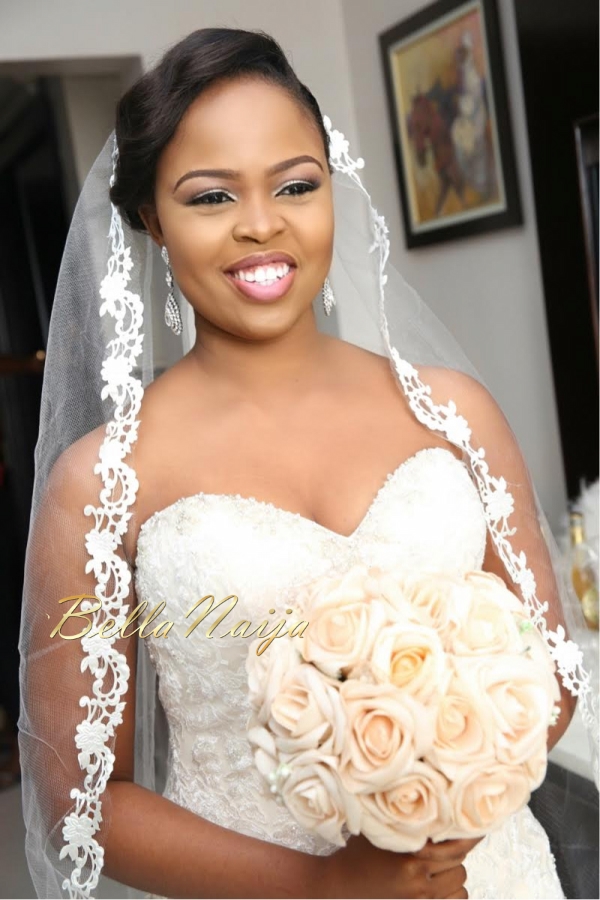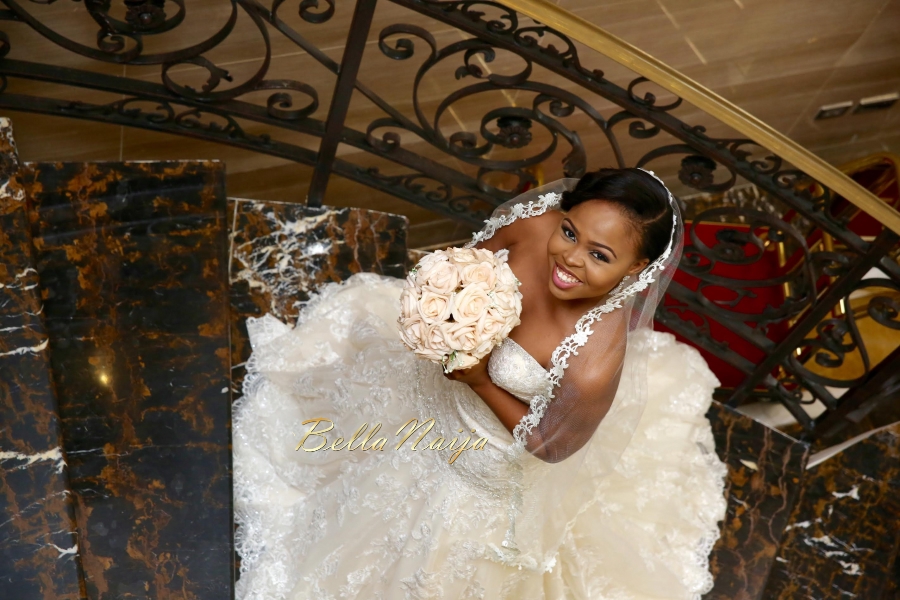 ***
Makeup: D'Artiste by Dodos | instagram.com/iamdodos | email: dodos.joseph (at) gmail.com | www.iamdodos.com
Here's the product list if you would like to recreate any of the looks!
Introduction
Face
MUD Primer
BlackUp Matifying Fluid Foundation
Black Opal Stick Foundation (for contour)
L.A Girl Pro Concealer (for highlight)
NYX Matte Spray
MAC Mineralise Skin Finish powder
Ben Nye Banana Powder
Taos Cosmetics highlighter in Hollywood
Eyes
MAC Amberlight Eyeshadow
MAC Carbon Eyeshadow
Inglot Black Gel liner
MAC Feline eye liner
Maybelline Colossal Mascarra
Red Cherry Lashes #747M
Lips
MUD Cherry Lip Pencil
BM Pro longlasting Lipgloss in RED
Traditional Engagement
Face
MUD Primer
Revlon Colorstay
Black Opal Stick Foundation (for contour)
L.A Girl Pro Concealer (for highlight)
NYX Matte Finish Makeup Setting Spray
MAC Mineralise skin Finish powder
Ben Nye Neutral Powder
Taos Cosmetics highlighter in Hollywood
Sleek Contour Kit in Medium
Eyes
MAC Woodwinked Eyeshadow
MAC Swiss Chocolate Eyeshadow
Inglot Black Gel liner
MAC Feline eye liner
Maybelline Colossal Mascara
Red Cherry #43
Lips
NYX Currant Lip Pencil
BM Pro longlasting Lipgloss in Gillyflower
White Wedding
Face
MUD Primer
Revlon Colorstay
Black Opal Stick Foundation (for contour)
L.A Girl Pro Concealer (for highlight)
NYX Matte Spray
MAC Mineralise skin Finish powder
Ben Nye Neutral Powder
Mac Gold Deposit
Eyes
NAKED 2 Eyeshadow Palette
Mac Swiss Chocolate Eyeshadow
Inglot Black Gel liner
Maybelline Colossal Kajal
Maybelline Colossal Mascara
Red Cherry #43
Lips
MAC Bittersweet Lip pencil
NYX Matter Lip cream