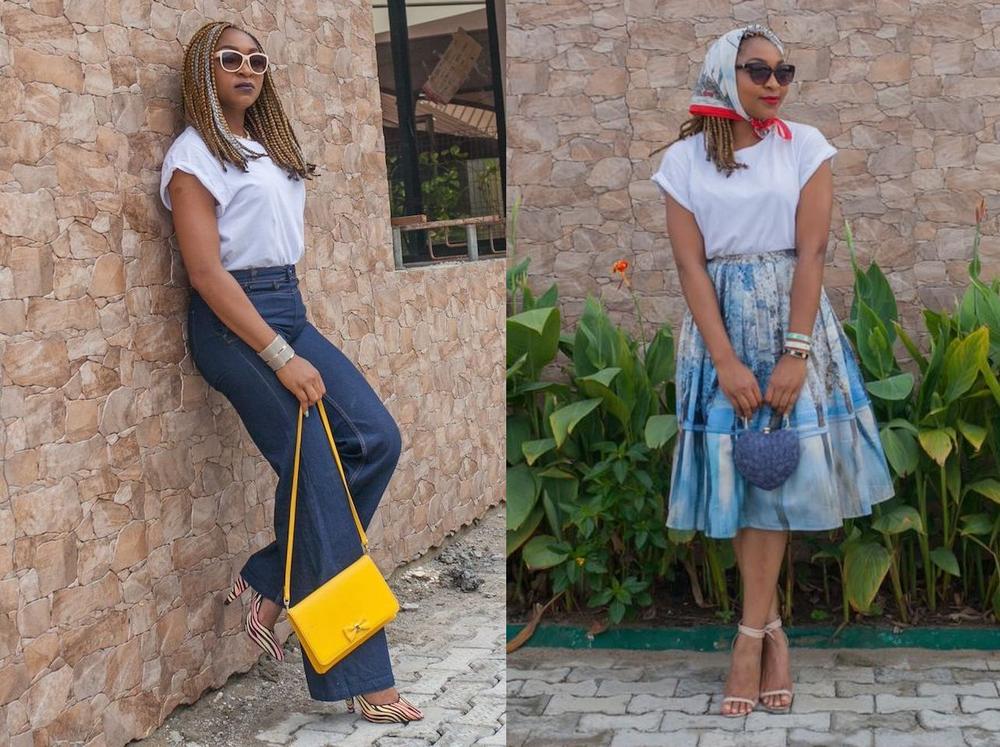 If there's anything you should have in your wardrobe, it should be a classic white T-shirt. It is one of the necessities of style and can be used in a number of ways – from softening your rocker-chic vibe to adding some balance to your flirty look.
Today, style enthusiast and media personality, Sharon Ojong of SharonOjong.com is sharing 6 ways to rock your classic white t-shirt. In her words;
"The basic t-shirt is the most underrated fashion item. It is seen as a boring, a simple closet staple only to be worn to casual lunches, hang-outs with your parents, or trips to the gym; but in reality, it is one of the most versatile closet staples you should own. It can be worn with anything from blazers or coats to jeans, overalls, skirts, heels, and to pretty much any event you will ever attend."
So here are 6 ways Sharon rocks hers;
1. The Chic Professional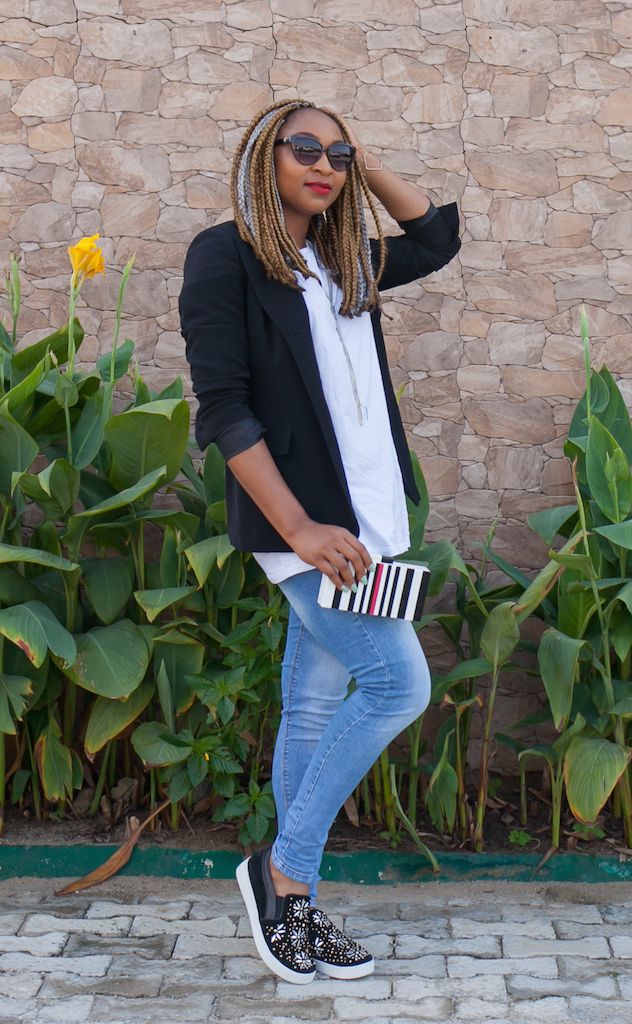 This look is laid-back casual and works great for a the office. The white shirt gives it a clean and crisp finish, while the flats work great if you are always on the go but want to look stylish. Jeans are always a great fit and the blazer with the sleeves turned up keeps it professional but laid-back.
2. The Weekender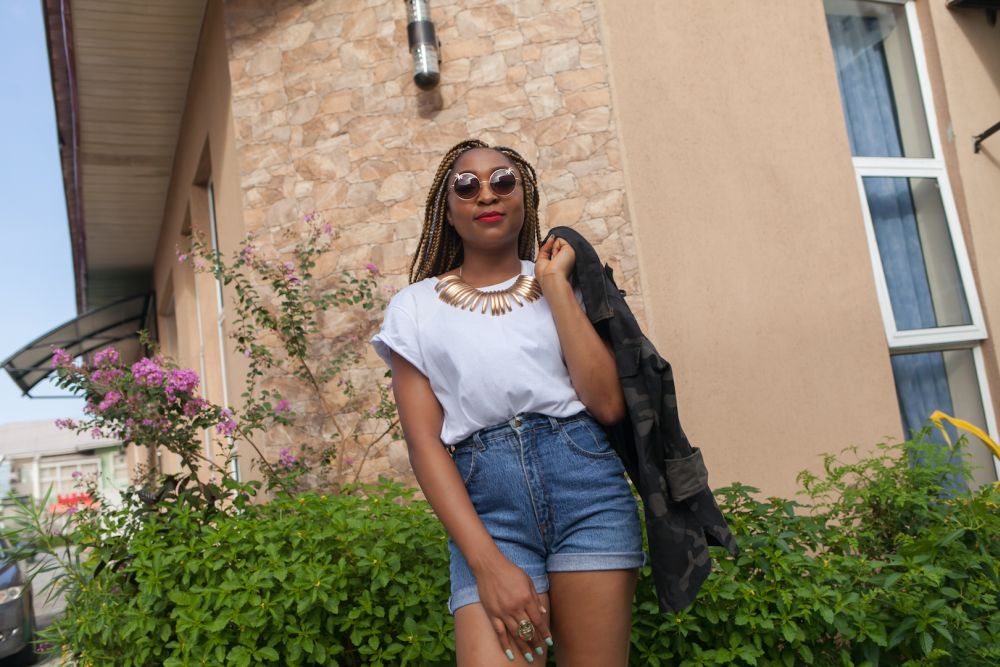 The weekend is  great time to be laid back, let the sun in and relax those muscles. This is why pairing your t-shirt with denim shorts, a statement necklace and a interesting camouflage jacket works. Finish off your look with high booties to add a little more 'military' to your vibe.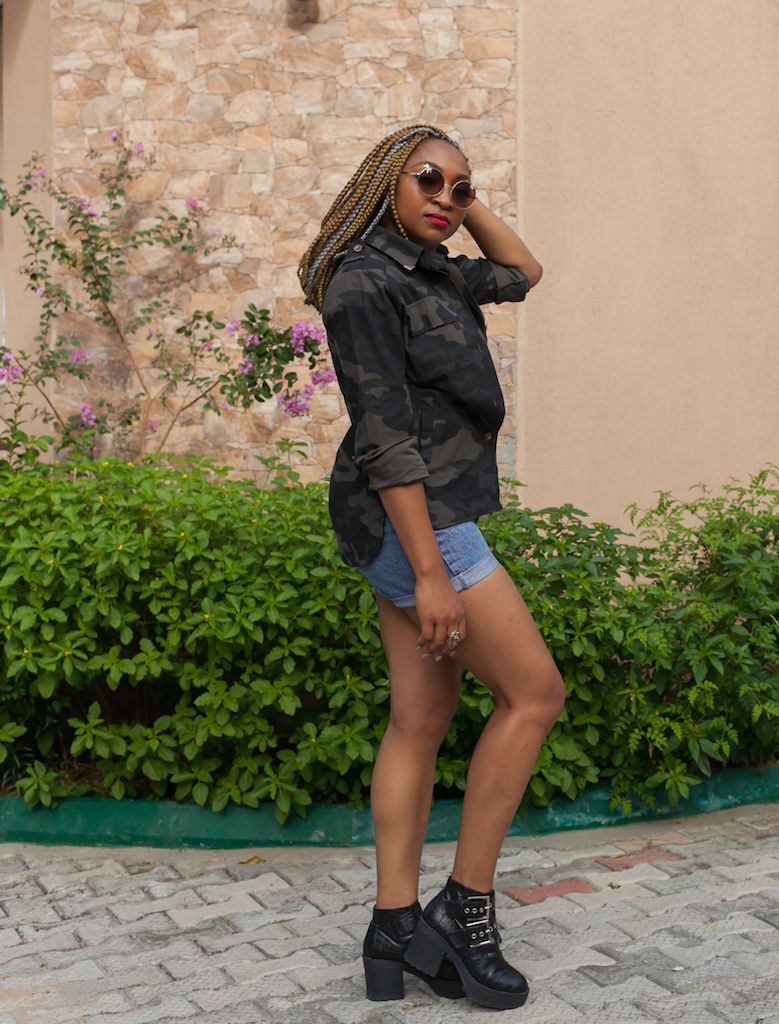 3. The Stylish Girlfriend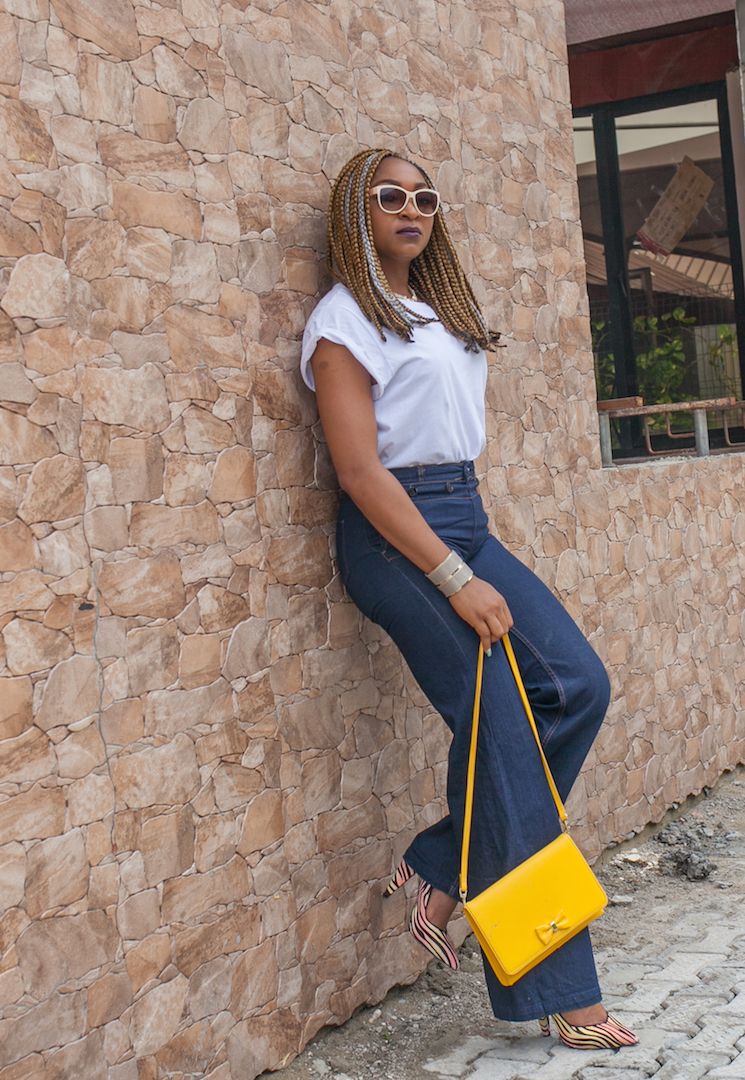 Heading to the movies with friends? Going on a lunch date? This look will do you some good. The yellow sling bag adds a flirty pop  of colour, the print pumps add a texture to your look and those high-waist wide-rimmed jeans take us back to the good ol' 70s.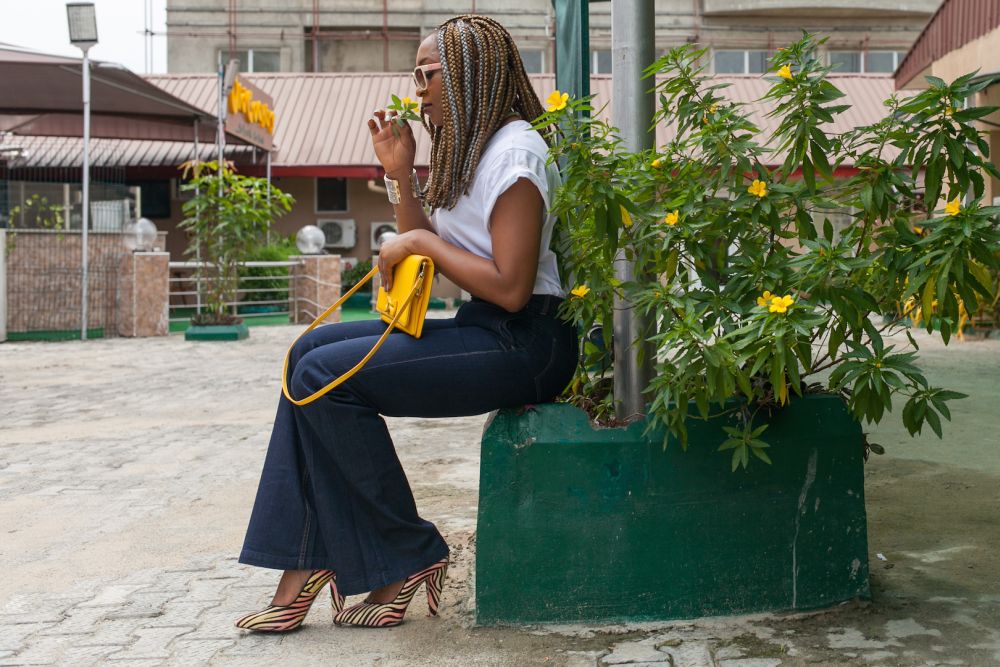 4. The Comeback Rocker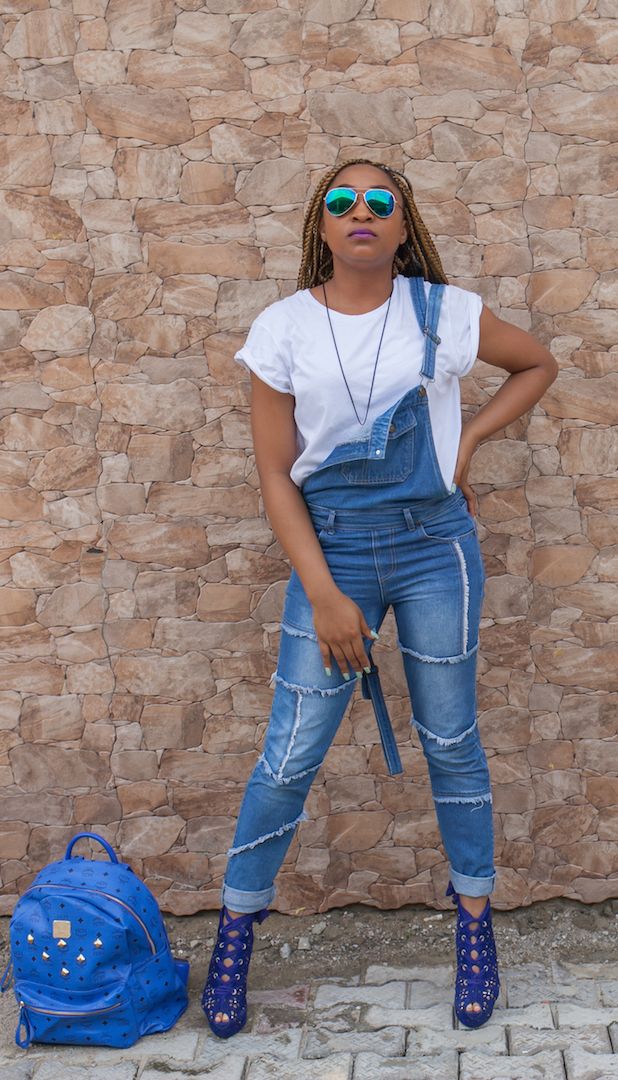 Overalls seem to never want to go out of style. How about pairing your classic white t-shirt with denim overalls with frayed detailing, lace up booties and an edgy studded bag. Now everyone can pull of this look, but if done right will definitely make you stand out of the crowd.
5. The Vintage Lady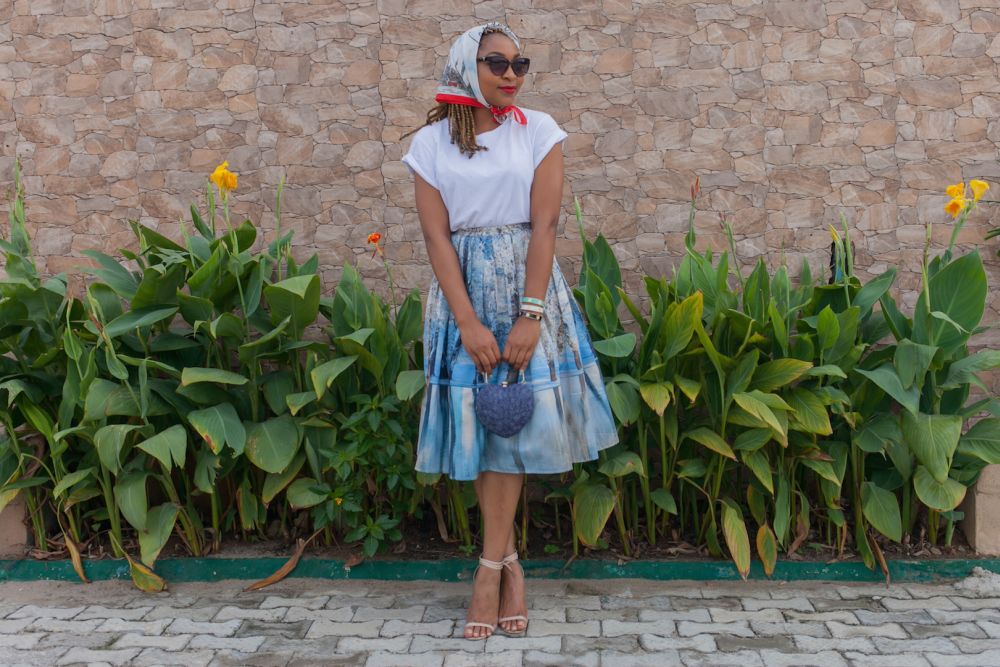 Are you a girly girl? Then this look could be your cup of tea. With a lovely blue print midi-skirt, heels, a cute heart-shaped bag and a scarf tied in true vintage bonnet style, this look keeps your lady points going up.
We love the ladylike look and think this works for a number of occasions.
6. The Chic with Chill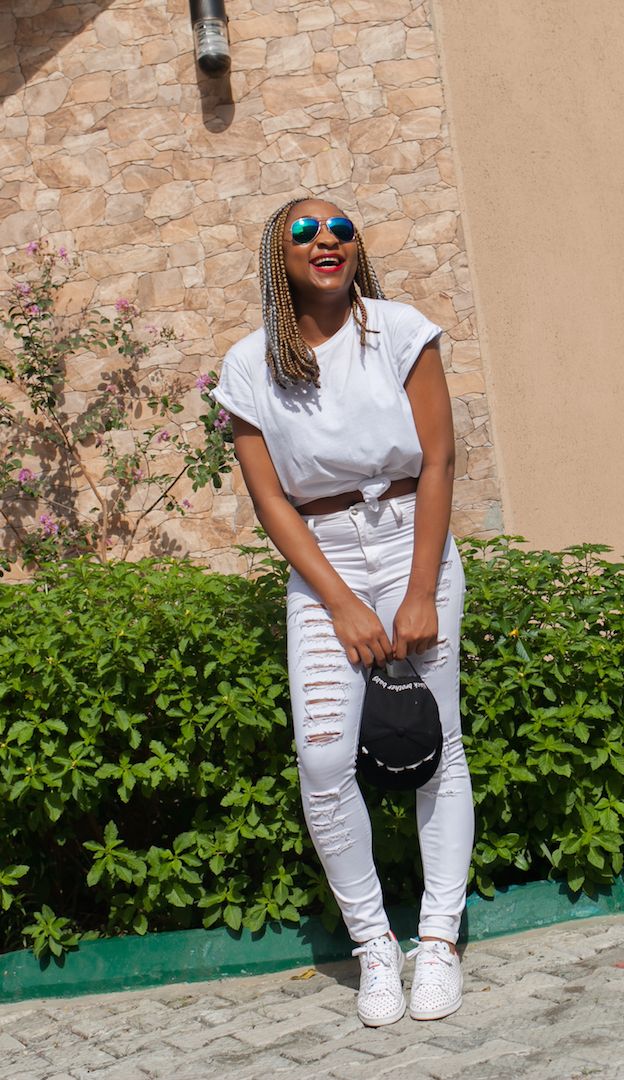 Ever heard the phrase "you have no chill"? Well, with this look, you'll have all the chill necessary. In all white, this looks pairs white sneakers, distressed denim jeans, and a t-shirt tied in a knot to create the perfect outfit for an extremely laid back day or if you're working the stands at a fair.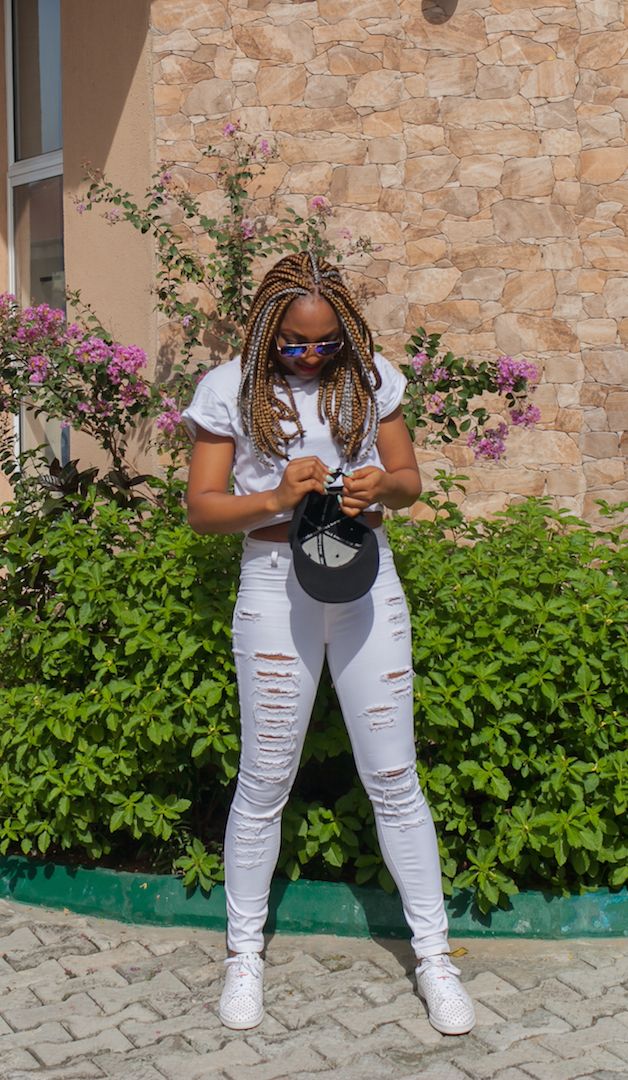 ***
Feeling the looks? Tell us which is your favourite. Watch the outfits in motion below;

Photo Credit
Photography: Alabi Isama (Leke) | D.O.P: Odundayo Adewumi
Editor: Wemyklin
Graphics: Dayo Brown
Location: Cinnamon Gardens
Music: Just Like That (Story) by Temi Dollface