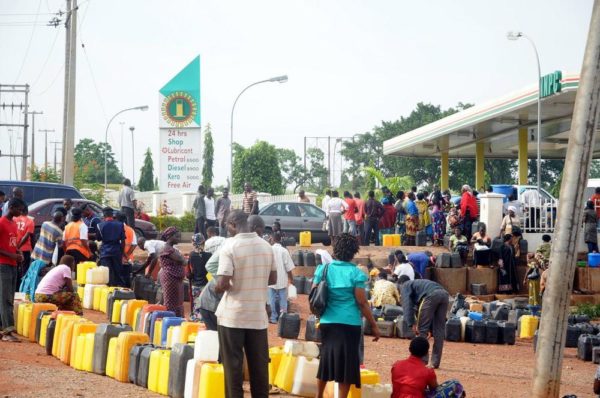 Fuel scarcity has once again hit Nigeria.
Some petrol stations in Lagos, Ogun State, and Abuja have started hiking the price of fuel, while a few others have locked up their stations, Guardian reports.
The report further states:
However, the Nigerian National Petroleum Corporation (NNPC) said the queues resulted from panic buying, urging consumers to ignore the baseless rumours spurring the action. It noted that some filling stations may be acting on speculations about government's stance on fuel subsidy to create artificial scarcity.

The Group General Manager, Group Public Affairs Division, NNPC, Ohi Alegbe, said the corporation was working to maintain stability in the supply and distribution of petroleum products.

He assured that NNPC has enough petrol stock to service the country for 25 days at a national consumption rate of 40 million litres per day and has increased distribution to marketers and NNPC retail outlets across the country.

According to him, there is sufficient stock at the coastal depots in Port Harcourt, Warri and Calabar, apart from the national strategic reserves.