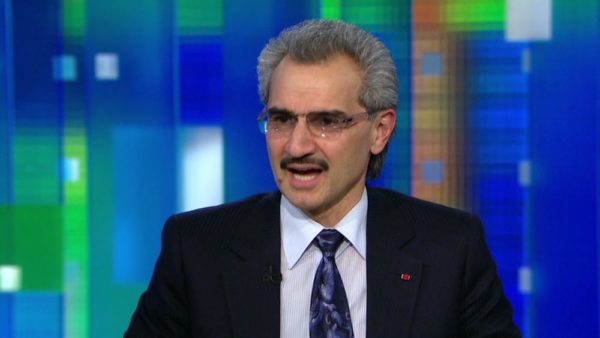 How generous!
Saudi Arabian Prince Alwaleed Bin Talal Bin Abdulaziz Alsaud, who made billions investing in American, European and Middle Eastern companies,plans to donate his $32 billion fortune to various humanitarian causes when he dies, CNN reports.
The prince made the announcement via a statement which reads in part:
Philanthropy […] is an intrinsic part of my Islamic faith. With this pledge, I am honoring my life-long commitment to what matters most — helping to build a more peaceful, equitable and sustainable world for generations to come.
According to  a Forbes ranking, Alwaleed is the 34th richest person in the world. His major investments include Citigroup, Twitter, and Time Warner.