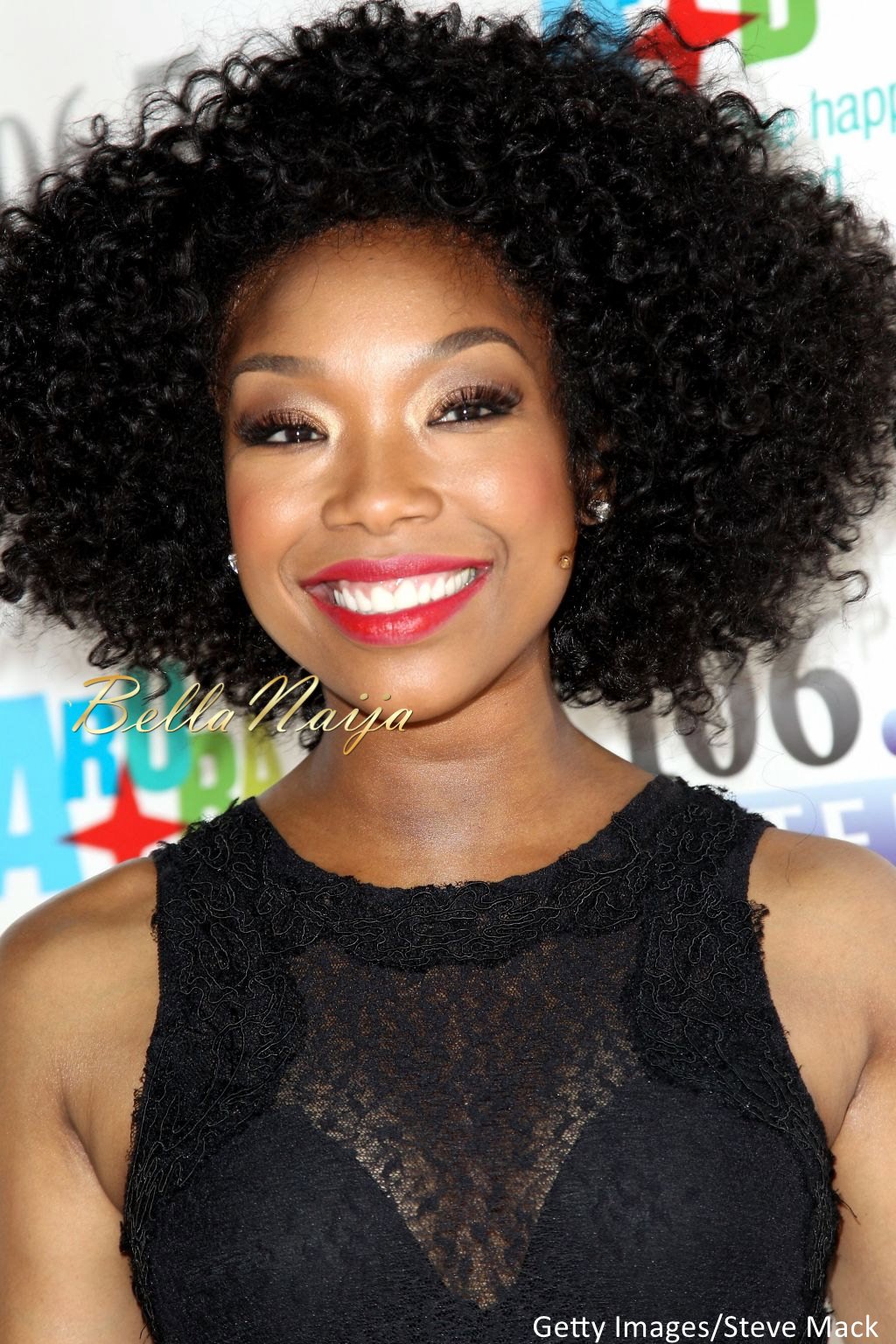 R&B singer, Brandy has been giving us hits since the 90s. With her distinct voice and looks, she contributed to hair revolutions like tiny braids a.k.a 'Million Braids' and more. So when Essence.com decided to sit down and chat about beauty on and off the stage with the star, who now stars as Roxy in Broadway's revival of Kandar & Ebb's Chicago, the Grammy-winning singer had loads to share.
From what she does to keep her natural hair in check to what she loves most about being a black woman, we get all the scoop. Read excerpts below;
On why she wears her hair in black
I think my mom put it in my head [long ago] that black hair really brings out my features. Like my cheekbones and my Asian eyes features. She put that in my head, so I stuck with that.
On her "Natural Expression"
That's one of my favorite styles, is the big curly hair and the braids. I love braids, and twists, and I love the natural expression, that's my thing. If it were left up to me, I would actually loc my hair, but I'm an actress too, so I have to be versatile. If it were left up to me, I would do the locs.
…I think it's so beautiful. It's just a part of who I am. I've been wearing braids for years now. That's what I first came on the scene, with braids. I just feel pretty in braids, and pretty in the natural stuff, it just makes me feel more like myself. I love it on other people. I love seeing it on other people. They look so beautiful to me when I see it on other people.
Her thoughts on the natural hair movement
The whole natural movement, it's just different. It just feels like inner beauty is coming to the surface and it just comes out through your eyes, and face, and hair. That's what it feels like.
On what she loves most about being black woman
I love the freedom and I love the feeling of feeling fearless. Fear can cripple you and I was afraid for a very long time. I just don't feel that way anymore. I haven't loved being me, the way I am now in a long time. I realized that I needed me the whole time. Now that I have that, I'm very, very blessed.
Can't get enough? Read more from Brandy on Essence.com
Photo Credit: Getty Images/Steve Mack