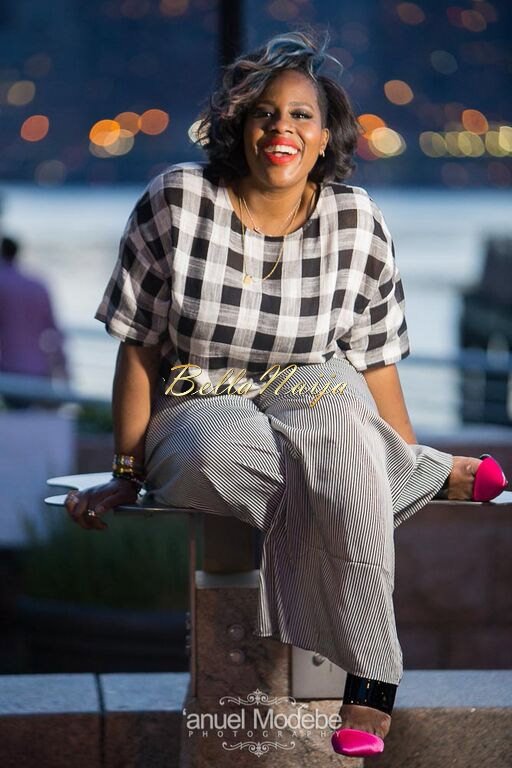 Nigerian-American celebrity stylist/image & brand consultant, Kanayo Ebi has been working the fashion industry for about 8 years now and is showing no sign of letting up.
Known for her work with the Simmons sisters – Angela and Vanessa, Ebi has been making her rounds in the American fashion industry styling for celebrities like Kate Winslet, Leona Lewis, Dayo Okeniyi, Dawn Richards, Adrienne Bailon, Diggy Simmons, Rocsi and some of our Nigerian celebs like Tiwa Savage and Di'Ja. She has also worked with publications like Jet Magazine, Complete Fashion, Hype Magazine, Tatler Magazine; and networks like 106&Park and at the BET Awards.
However, recently, we have seen Ebi get more and more involved in the Nigerian industry, bringing her ideas, clientelle and expertise to the home front. She introduced celebrities like Angela Simmons and others to notable Nigerian brands like Lisa Folawiyo, Virgos Lounge, Clan, Bridget Awosika and worked with the Lagos Fashion & Design Week last year. Let's not forget her works on nation-wide campaigns for Coca-Cola and Pastry as well as other large brands.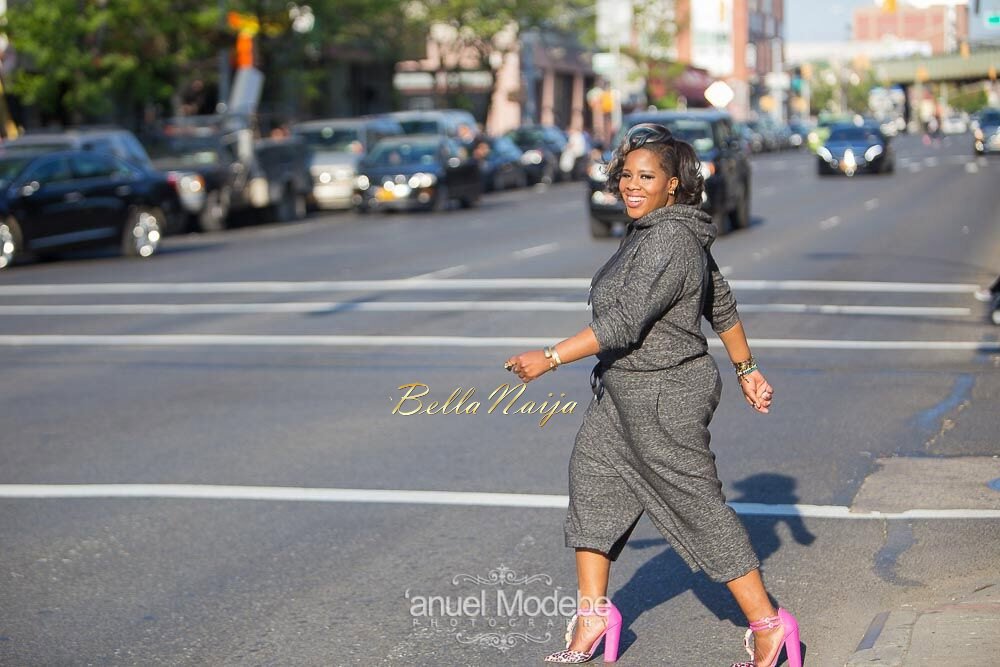 With all these accolades, the stylist still feels like she is just getting started and has so much more she wants to accomplish in the fashion industry, including her own clothing & jewelry line. According to Ebi for this feature shot by 'anuel Modebe;
"I really love everything about Fashion, I study it…I watch it…I see it in everything around me…It's more than just clothes to me,…It's a lifestyle…. it's about the Art, the feeling it gives, the expressions & The Freedom & escape it provides. Fashion is such a Universal Language in its own ways it fuses cultures and people without even necessarily trying and that is exactly what I love about it. The Realness of it and That is why I do it …For the Love of Being and Expressing Freely And I am ready for wherever this journey takes me & ready to Conquer Fully because I expect nothing less from myself….So yeah everyday I feel like a beginner with so much more to learn because fashion is forever evolving everyday….& I'm only Just getting started…….Its not a Hobby, Its a Lifestyle … so Kachmeifyoucan ?."
Well, all we know is we can't wait to see all the amazing things she does.
Shot by celebrated photographer, 'anuel Modebe, we get to see Ebi in her element. On the streets and against the skyline of New York, 'anuel captures her in 'fashion mode' rocking sporty-chic outfits with her signature coloured hair. See more images below;
Photo Credit: 'anuel Photography (Instagram: @_Anuel)
Styling/Model: Kanayo Ebi (Instagram: @KachMeIfYouCan_)