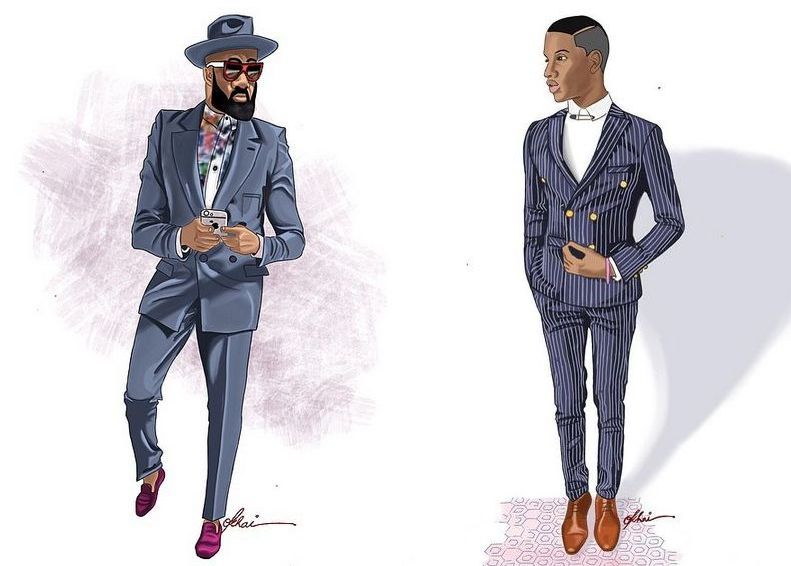 How about a break from work with these works of art.
From talented illustrator Okhai, we get to see some of the most stylish men in Lagos in a different way. According to Okhai, "Over the next few days I would be illustrating and posting a couple of men with unique, distinctive and noteable sense of style."And these men definitely made the cut. Check out more from Okhai (Lean Kid) on his Instagram page: @LeanKid 
We have Noble Igwe, Akin Faminu, Adebayo Oke-Lawal, Adedeji, Olajide and more. Keep scrolling to see who else got a makeover and tell us who your favourite illustration is.
Check it out!
Noble Igwe – Owner, 360Nobs.com & Editor, StyleVitae.com
Denola Adepetun (Denola Grey) – Mens Fashion Enthusiast
Akin Faminu – Fashion Stylist & Fashion Blogger
Adebayo Oke-Lawal – Designer, Orange Culture
Adedeji Olajide (Jide Reason) – Fashion Stylist, OvationTV
TheStyleInfidel – Style Writer & Stylist
Mr Tafo – CEO, House of Tafo
***
Whose image do you think he captured the best?
Photo Credit: @LeanKid (Instagram)