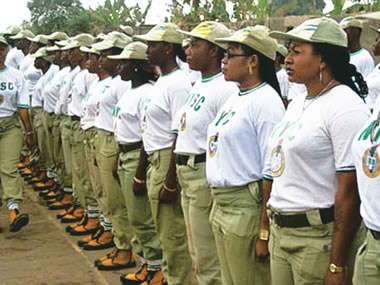 According to a report by Vanguard, the National Youth Service Corps (NYSC) has barred pregnant women, nursing mothers, and post graduate students from enlisting in the national service across the country, until they have adequate time to participate effectively.
Speaking on the development, Kaduna, Director-General of the NYSC, Johnson Olawumi, said the aforementioned groups of individuals are henceforth exempt from service, because they would unable to undergo the four cardinal programmes of the NYSC: Mobilisation, orientation, primary assignment and winding-up passing out parade.
The report further states:
In a communique, the NYSC also resolved that henceforth, pregnant women and children would no longer be allowed into orientation camps across the country for service under the scheme established by the Gen. Yakubu Gowon administration in 1973.

Arguing that prospective corps members must go through the four stages of national service to qualify to receive certificate of national service, Olawumi faulted a situation whereby prospective corps members, especially pregnant women and nursing mothers, would be absent from the stages of the national service, only to resurface for posting to their various places of primary assignments.