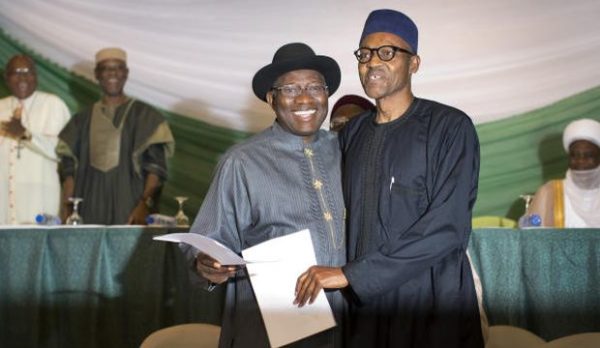 The presidency on Thursday stated that Buhari would limit his probe to the immediate past government of  Goodluck Jonathan, and no other administration.
You will recall that during his visit to the US, the president stated that former ministers and government officials had looted funds and stole Nigeria's crude oil, and he would investigate the matter.
Special Adviser to the President on Media & Publicity,
Femi Adesina
spoke to
Vanguard
about why Buhari won't probe other governments apart from Jonathan's:
"It is a simple thing. Before he was inaugurated, the President said that it will be a distraction for him to start digging deep into past governments. He said so. I don't see anything new. But it will be irresponsible of any government to leave things of the immediate past that are glaring and evident and not do anything about it.

It is not a witch-hunt. You have evidence and they are glaring. A responsible government should do something about it. It is not about the former president. It is about how they acquitted themselves in the responsibility they were given. When you are given a public responsibility, you are responsible to the people.

You must account. When you bury a corpse and the legs are sticking out, have you buried the corpse? No. Once there are trails of money, in dollars everywhere, a responsible government should investigate. It is not as if they are witch-hunting anybody", he said.
National Publicity Secretary of PDP Olisa Metuh, stated the following on the matter:
"Corruption is not only a crime against President Muhammed Buhari, nor is it a crime against the All Progressive Congress. Corruption is against the interest of mankind and it's against the constitution of the Federal Republic of Nigeria.

If President Buhari singled out the past administration and PDP members for probe, so be it. We are not against it. If one is not guilty he has nothing to be afraid of if he or she is singled out; at the end, it will amount to vindication for such persons. Only the guilty will be afraid.

We (PDP) are not against the selective probe of our members because we, as a party, are against corruption, and this will show that we abhor it. We only urge that the probing is done with 'clean' mind and not out to villify the past administration".