South African pastor, Penuel Mnguni, 24, of End Times Disciples Ministries Church in Soshanguve, north of Pretoria, instructed his congregation to eat snakes – and they obeyed.
According to Citizen, the activity was based on a sermon regarding faith, in which Mnguni declared that he had "the authority to change everything into anything and it will obey because of our authority". He subsequently declared that the snakes were chocolate bars, and told his congregation to eat them.
The church's Facebook page posted photos from the activity:
Mnguni is well-known for commanding his congregation to perform bizarre actions. Earlier this year, he told worshipers to take of their clothes and he subsequently began to sit on them while praying for them.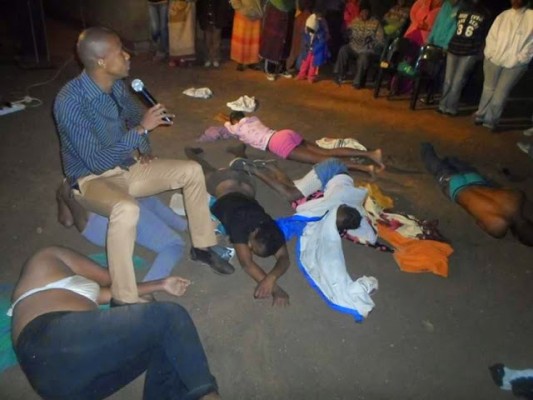 Photo Credit: Citizen