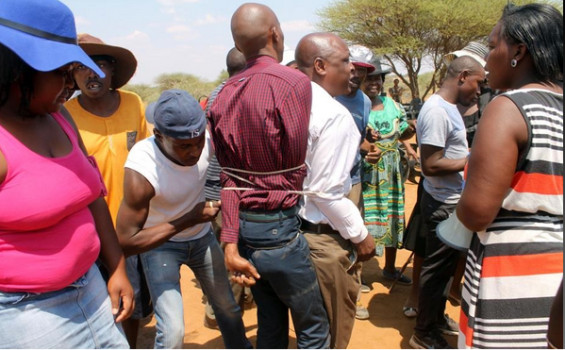 We've talked about South African preacher Penuel Mnguni, 24 of End Times Disciples Ministries several times. He commanded his congregation to eat snakes here, to eat their underwear here. You can see his church activities on their official Facebook page.
He's not to be confused with another SA Pastor, Lesego Daniel, who has fed his congregation grass and told them to drink petrol, saying it tastes like pineapple juice.
Villagers, led by a South African youth vigilante group, the Economic Freedom Fighters, burnt Penuel's church at Soshanguve in Tshwane on Sunday November 15, 2015. He had been in hiding recently, as community members denounced what he was doing, calling it an 'abomination'.
Church members were also beaten and tied up, but police officers came to their rescue.
Video