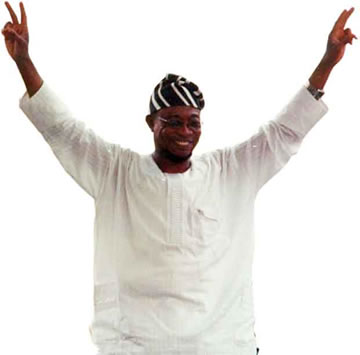 Workers in Osun on Monday called off their strike after receiving payment of two months salaries.
The State Chairman of Nigeria Labour Congress (NLC), Jacob Adekomi, announced the suspension of the strike after signing a Memorandum of Understanding (MoU) with representatives of the state government.
Adekomi, who addressed journalists after signing the MoU, said the state government had paid workers' salaries for January and February.
"Government has also agreed to pay the rest of the months owed immediately the bailout funds from the Federal Government were released. A committee comprising both the government and labour unions representatives will be set up to screen workers and pensioners in the state to ascertain the wage bill, the actual number of the workforce and the pensioners,'' he said.
The State Head of Service, Olayinka Owoeye, who led the state government's team, commended the labour unions for their understanding and promised that the state government would honour the agreement.
The News Agency of Nigeria (NAN) reports that with the latest payment, the workers who had been on strike for nearly two months were now being owed six months salaries.
It would be recalled that the state government had earlier paid December 2014 salaries to workers across board on June 30.
But the Council of Academic Staff Unions of Osun State owned Tertiary Institutions (CASUOSTI) has disassociated itself from the peace deal, saying it was not involved in the MoU.
In a statement signed by Lasisi Jimoh and Olusegun Lana, Chairman and Secretary respectively, the group maintained that its strike would continue.
The statement said the strike would continue until the alleged mismanagement of members' contributory pension scheme and deductions from their salaries were resolved.
It also said the state government was still owing members seven months salary arrears and two years leave bonus.