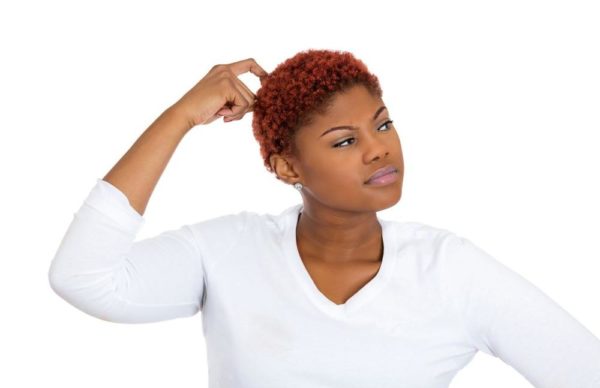 A few weeks back, we started a quiz series on the myth of natural hair, where we look at popular myths and misconceptions about natural hair in greater detail.
To get caught up, please check out quiz #1 , quiz #2, quiz #3, quiz #4, quiz #5, but make sure to come back so we can debunk another natural hair myth.
This week, we'll be looking at Quiz #6, which is;
Question: Protective styling, particularly styles that pull tightly on the scalp helps to speed up hair growth.
Answer: False!


Let's first begin by describing describe what protective styling is. A protective style is a hairstyle that protects your hair from breakage or any form of damage that can result in hair loss or impede hair growth.
Since natural hair is already fragile, frequent tugging and pulling can result in excessive damage which can weaken the hair strands, resulting in split ends and breakage.
Aside from human manipulation, a protective style can also protect the hair from weather conditions such as dry air, scorching heat, dust, and strong winds which can cause the hair to tangle.
A protective style can also be done to free you some extra time to spend on other pertinent things such as studying for an exam, planning an event, taking care of a child or travelling. Because let's face it, there's only 24 hours in a day, and I'm sure the 30 minutes you spend twisting your hair every night and the extra 30 minutes you spend doing a twist out in the morning can be spent on that major project that's fast approaching its deadline.
The problem with tight hairstyles and hair growth
A lot of African women are guilty of braiding their hair very tight, because they believe that it will help to pull extra hair out of the scalp so that their hair can grow faster or just for a neater looking look. But you see the truth is, if braiding our hair regularly and tightly can really speed up hair growth, then every African woman on the planet should have hair down their ankles! Unfortunately, what we see instead are receding edges and bald spots.
Since hair growth is only controlled by internal factors (genetics, nutrition, e.t.c), a mere braid or cornrow will not affect how fast your hair grows. It will only help to ensure that the ends of your hair are protected so they doesn't break off, and your hair can actually grow longer because of length retention.
The Difference Between a Protective Hairstyle & a Regular Hairstyle
As explained earlier, a protective style is meant to keep your hair healthy so that you get to keep more hair on your head and less on the floor. It can be styled in any way you choose, whether it be cornrows, single braids, 'Irun Kiko'/'Isi Owu'/African threading, Marley braids, Senegalese twists, crotchet braids or you can even use weaves or a wig.
However, before these hairstyles can qualify as a protective style, your own hair has to be well cared for before you install the style, while you have the style in your hair and immediately after you take down the style. You also have to make sure that the hairstyle does not compromise the health of your hair in terms of the tightness of the hairstyle and the weight of the extensions used.
Another way that you can tell if a style is truly protective would be in the increased length of your hair after you take down the style. If your hair is still the same length or shorter after taking down your braids or whatever style that you chose, then you'll know your hair wasn't protected. But if it is a bit longer, then it was truly a protective style.
***
Have you been successful with protective styles? What are some of your favorite protective styles?
Photo Credit: Dreamstime | CoilsandGlory.com