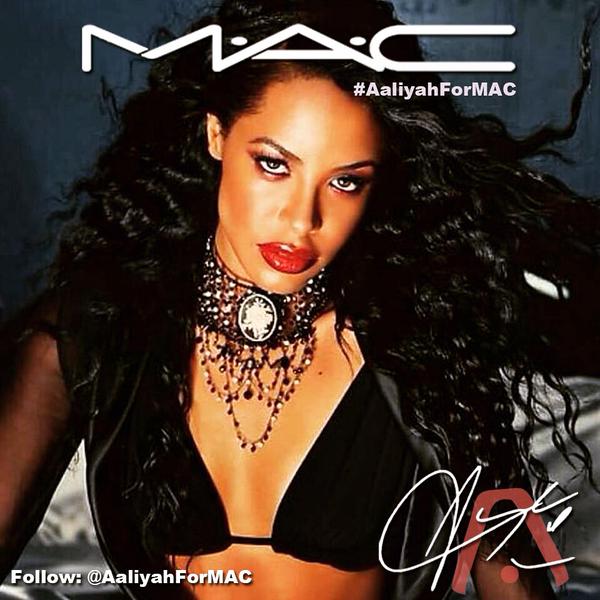 Would you buy an Aaliyah and MAC collaboration collection?
It is without a doubt that the young singer left us too soon. The news of her death left many including industry friends like Timberland, Missy Elliot, Damon Dash, Monica as well as her many fans in shock. But while she lived she paved the way for other young artists, and made several beauty statements like her coloured contacts, her sleek dark hair and daring and bold makeup looks.
So, following the success of the SelenaforMAC collection which recorded huge success, fans of beloved R&B singer are clamoring for a special collection with MAC. They have launched the #AaliyahForMAC hashtag and even a Twitter account – @AaliyahforMAC where they are calling for more people to join their cause.
In the hopes that MAC will take notice and give them what they want, they have also started a petition to get 1500 signatures – they currently have 1000 signatures.
Mock ads have also been floating around imploring more people to join the conversation, and from what we see, an Aaliyah collaboration collection actually sounds good. What do you think?
Photo Credit: @AaliyahForMAC (Twitter)