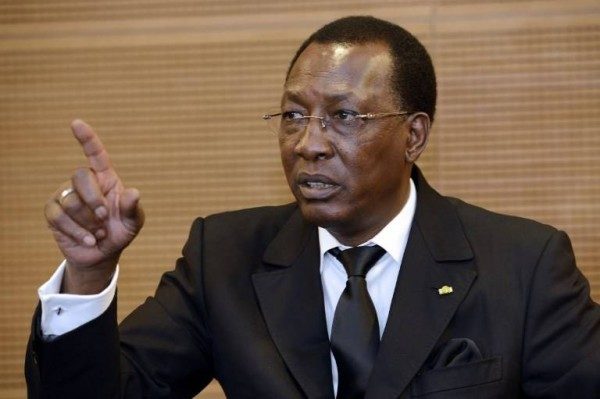 Chad's President Idriss Deby on Tuesday stated that Boko Haram now has a new leader named Mahamat Daoud, who has replaced former leader, Abubakar Shekau.
Deby also stated that Daoud wants to negotiate with Nigeria,
Vanguard
reports.
"There is someone apparently called Mahamat Daoud who is said to have replaced Abubakar Shekau and he wants to negotiate with the Nigerian government, Deby said.
For my part, I would advise not to negotiate with a terrorist," Deby, whose country has been spearheading the regional fightback against Boko Haram."
While addressing reporters in N'Djamena on the 55th anniversary of Chad's independence from France, Daoud added, "Boko Haram is decapitated. There are little groups (of Boko Haram members) scattered throughout east Nigeria, on the border with Cameroon. It is within our power to definitively overcome Boko Haram. The war will be short, with the setting up of the regional force, it will be over by the end of the year."
Photo Credit: Wikimedia.org