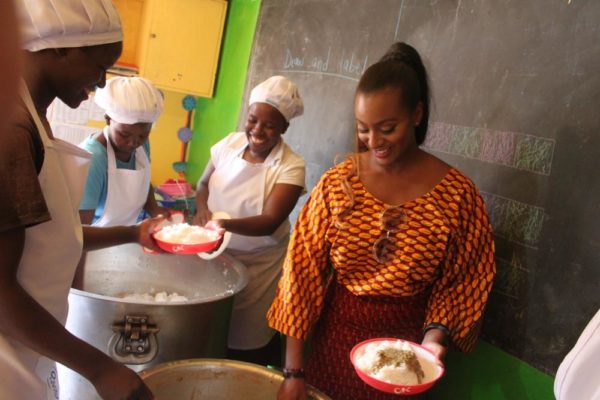 DJ Cuppy is having an amazing time on her 'Cuppy Takes Africa' tour.
She has moved on to Nairobi, Kenya and Dar es Salaam, Tanzania and the US-based Nigerian music producer, songwriter and disc jockey is making sure that the communities feel her impact.
Her stop in Nairobi was solely based on Charity work at the Kibera School for Girls while she visited a charity community center in Kigamboni Community Center in Dar es Salaam.
The tour started on August 1st 2015 in Lagos Nigeria followed by Senegal, Ghana, Kenya, Tanzania and Rwanda is hence the sixth country in her tour and will be preceded by Uganda and South Africa.
She will visit and donate support organizations such as schools, orphanage and women centers in every country she tours.
See photos below.