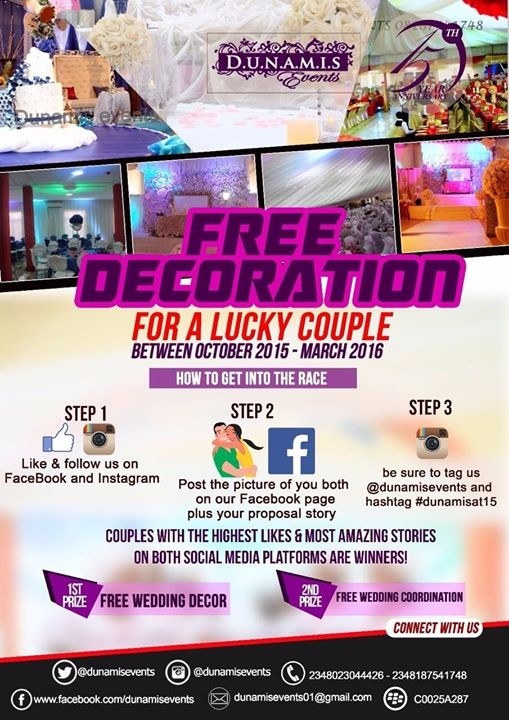 Do you have an amazing proposal story? Then convince us with a lovely picture of you both and stand a chance to win our anniversary 'free wedding decoration giveaway' and make your dream wedding come true!
To Apply:
Like our Facebook page; D.U.N.A.M.I.S Events & follow us on Instagram @dunamisevents
Post a picture of you both with your proposal story & why you should WIN on your Instagram page & our Facebook page
Be sure to tag @dunamisevents and hashtag #dunamisat15
*The lucky couple with the highest likes and most amazing story WINS…..IT'S THAT SIMPLE!
1st prize: FREE FULL EFFECTS Wedding Decoration + other freebies (discount on halls, cocktails, chops etc) from our partners
2nd prize: FREE Wedding Coordination +5 ushers!
_________________________________________________________________________________________________
Sponsored Content