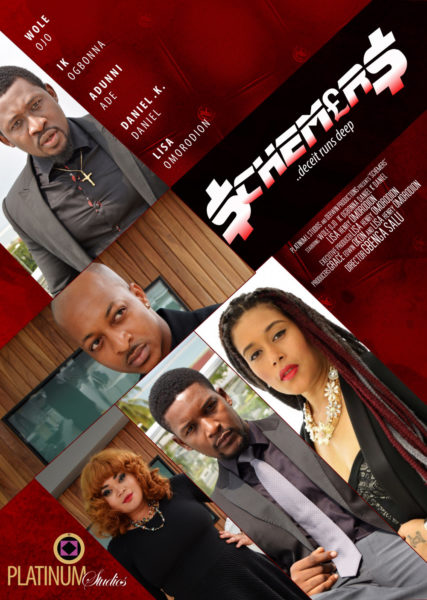 Two sisters, one scheming scandal!
Ik Ogbonna, Lisa Omorodion, Daniel K. Daniel, Adunni Ade, Wole Ojo and more star in a new movie titled 'Schemers'.
Set to be released in September 2015, the movie revolves around the life of two sisters as they battle through domestic violence, heartbreak and revenge.
The movie 'Schemers' is a romantic thriller produced by Lisa Omorodion and Grace Oboba Edwin-Okon. It was shot on location in Lagos, in July 2015 and directed by Gbenga Salu.
Watch the teaser below.