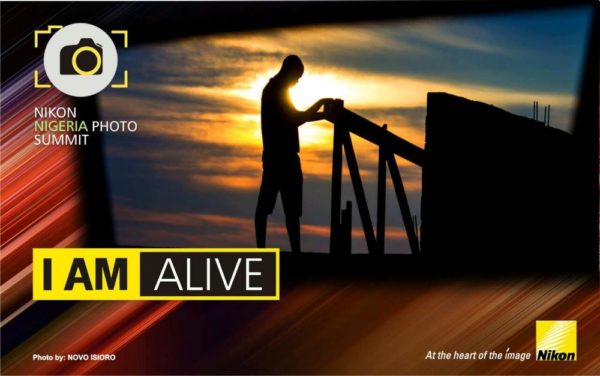 Nikon– one of the global leaders among famous brands of digital cameras is hosting Nikon Photo Summit Nigeria, themed: I AM ALIVE
This event will feature world-class professional photographers, accompanied by a 2-day exhibition. Amongst many things, these professionals will be interacting, broadening our understanding and teaching creative approach to present day photography. Ultimately helping you stand out from the crowd.
Date: August 21st & 22nd
Time: 10 AM to 5 PM daily
Venue: Sheba Centre, 20 Mobolaji Bank Anthony Way, Ikeja, Lagos
In attendance will be;
Stephen Segal, Nikon School Photographer (South Africa), Kelechi Amadi-Obi (Nigeria), Michael Imomoh (Nigeria), Uche James Iroha (Nigeria) , Novo Isioro (Nigeria) and The Invisible-Borders.
Along with the event, Nikon is hosting a Facebook Photo competition with the theme "I AM ALIVE". Upload your images with the hashtag #IAMALIVE onto our Facebook Nikon Africa page (www.facebook.com/NikonAfrica) and stand a chance to bag up $1000 worth of Nikon products. The contest is open from August 5th to August 16th Winners announced at the end of the event on August 22nd.
Note: Attendance for the Nikon School Special event is free but seating is limited and based on first 500 registrations for each day. To reserve your seat, visit: http://www.eventbrite.com/e/nikon-nigeria-photo-summit-tickets-17981832144?
Please bring a print out of the invitation to be presented at the venue for admission.
See you there!
Showroom and Office Address: 47 Ope-Oluwa house, Toyin Street, Ikeja, Lagos.
Phone: 07065514332, 07088888808 | Email: [email protected] | Facebook: facebook.com/NikonAfrica | Website: www.newcreation-intl.com
_____________________________________________________________________________________________________
Sponsored Content