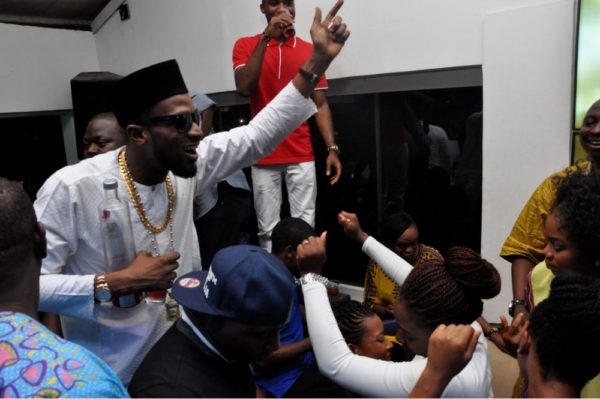 It was another awesome Sunday as VIP daytime party – Grill At The Pent took its signature thrilling experience to the city of Abuja!
Taking place at the Sky Lounge, Wuse 2, the party kicked off at 4PM with beautiful ladies and handsome guys arriving the venue all dressed and ready to party.
There was ice-cold Ciroc, tasty food and great music and DJ Shawty and DJ Kenny showed off their turntable skills.
The night also had Ciroc ambassador – D'banj make a surprise appearance adding more fun to the event!
Fun lovers in Abuja can now look forward to more excitement in the coming months as organizers have announced that GATP Abuja will now take place every 1st Sunday of the month at the Sky Lounge by billionaire, Wuse 2, Adetokumbo Ademola, Abuja.
The next edition is set to take place on Sunday 6th September 2015. You don't wanna miss it! But for now, check out photos from the event that was.
To find out more about Grill At The Pent, follow the, on Twitter:@TheGrillAtdPent, @BankheadEntertainment or @CirocNigeria | Follow them on Instagram: @TheGrillAtdPent, @BankheadEntertainment or @CirocNigeria| Search the Hashtags #GATP #CirocLifeNGR #BankheadParties
Drink and Celebrate Life Responsibly with Ciroc Ultra Premium Vodka.
_________________________________________________________________________________________________
BellaNaija is a Media Partner with Grill At The Pent