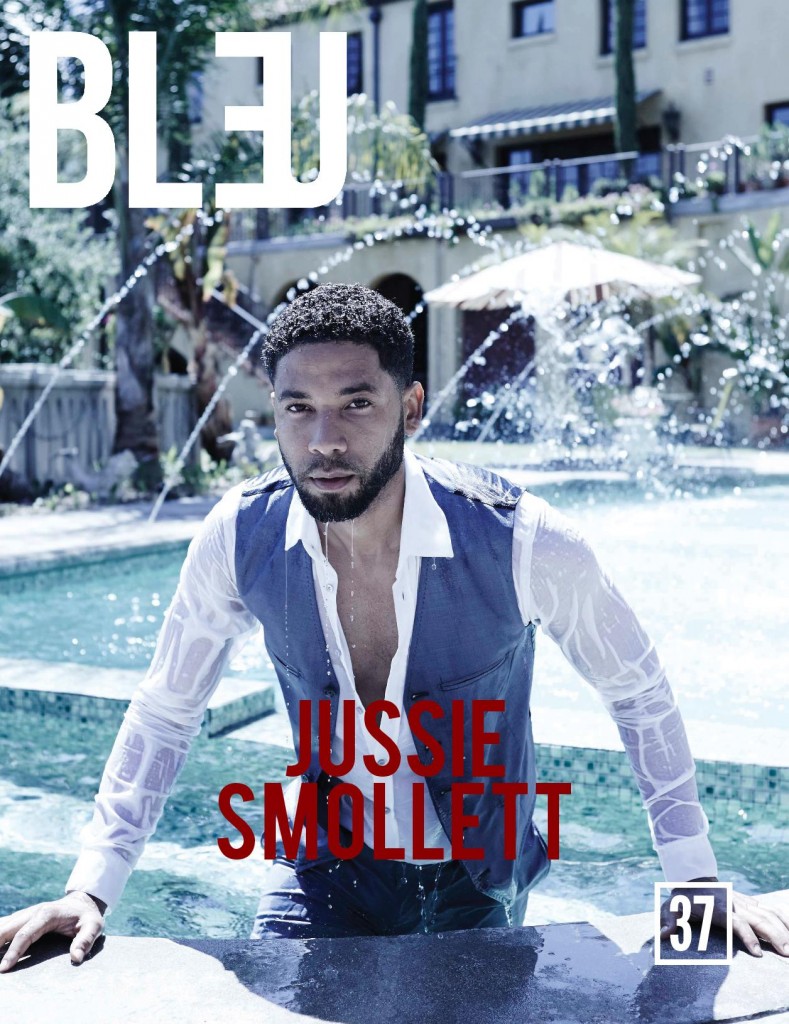 We don't think even Jussie Smollett knew how much success the much loved series, Empire would bring him.
The singer/actor and current Hollywood hearthrob, plays Jamal Lyons in the hit series and is still riding the growing wave from the show which also features Terrence Howard, Taraji P. Henson, Bryshere Y. Gray and more.
For the magazine's latest issue, Jussie takes a dip in the pool, gets cozy and shows off his dapper style for the cover and spread.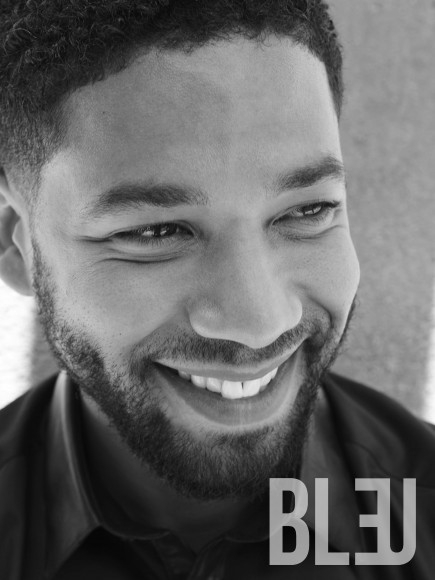 He also talks on Empire scenes like when he came out to his father Lucious Lyons (played by Terrence Howard), his relationship with Terrence in real life, his faith and more.
On being a part of Empire
Yeah, it feels like a dream. I feel really, really blessed. I thank God so much that I'm in this position right now.
On his journey to Hollywood & hard work
It's been a lesson in patience and hard work. I never had a plan B. I know how to do other things. I always held down a job. I always made sure, as a Black man, that I was responsible for mine. That was always something super important to me and was something instilled in me by my mother–to be a hard working man, a hard working human being.
On keeping the faith
In those moments it's so hard to continue in your stride when you feel like no one is listening. That is the test. How much do you really want it and how long are you going to stay at it until you get it. Just have faith and pray about it–and work hard. Don't just sit and pray and not do anything, because God helps those who help themselves. Don't just work and not pray. Believe in something – whether it's the universe, your God or Janet Jackson. Whatever you believe in, believe in it fully and know that it's going to be all right.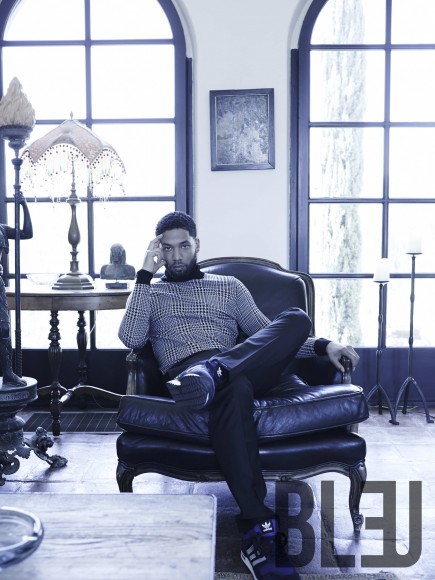 On playing Jamal on Empire
My life kind of prepared me for Jamal, because I am the middle son in real life. I am a singer. I have experienced the same issues that Jamal has dealt with in his life except my Momma wasn't in jail for 17 years and my Daddy wasn't a billionaire. [Laughs] That's the great thing about playing Jamal.
On the epic scene where Jamal comes out to his father, Lucious
Every time I did that scene it was like coming out again and again and again. Right before shooting that scene I felt very nervous, as if somehow things would never be the same – and they weren't, yet they were. It's the same feeling that I had when I did Ellen. It was a little bit scary, but it was freeing. The fan response that I've gotten from that scene has been next level to me.
On his relationship with Terrence Howard in real life
I have such a wonderful brotherhood with Terrence. The scenes with Terrence and I are most intense; they're also draining. But at the same time, I trust him with my soul. I feel like our chemistry is great. He's dope. And I have such a love and respect for him that I feel comes across in the show.
See more images below;
Read the full interview and see more images on BleuMagazine.com.