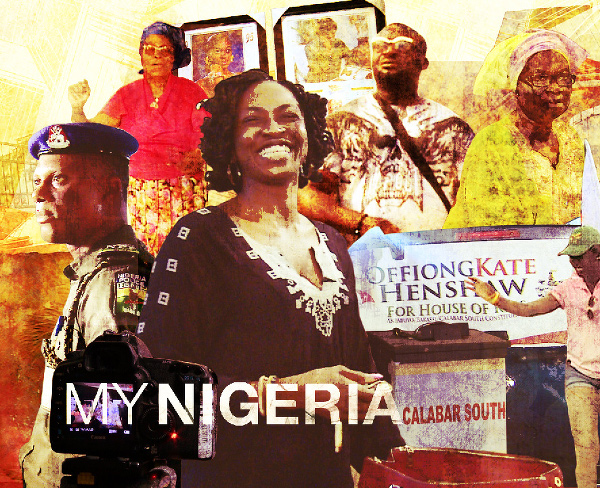 Nigeria is one of Africa's largest and fastest growing economies with a population of over 173 million. But despite the growth rate and potential of the nation, when it comes to international media coverage and in light of recent events, there is still negativity and uncertainty.
In a new 6-part docu-series by Al Jazeera titled 'My Nigeria', they hope to change the way Nigeria is perceived.
The new series is made up of half-hour episodes, with each one featuring first-person accounts of what their Nigeria is. They have notable Nigerians such as Kate Henshaw, Deola Sagoe, Basketmouth, and more. Check out Kate and Deola talk about the project. The series also goes on to document the perspectives of everyday Nigerians living the typical Nigerian life.
According to Ingrid Falck (Head of Documentaries, Al Jazeera) "The series was commissioned specifically to support Al Jazeera English's brand 'Hear the human story,' to bring people's stories directly to our screens, told in in a first-person style without mediation, offering a range of authentic views." "To get beyond the clichés of Africa, there isn't a better place than Nigeria." "For every stereotype of corruption or extremism, there are millions of ordinary Nigerians making this African powerhouse tick. Our series focuses on these individuals to see firsthand how Nigerians are busy making a difference."
Watch two teaser trailers below, one with actress, Kate Henshaw and the other with comedian, Basketmouth.
The series is being shot in various locations in Nigeria by South African directors – Brian Tilley and Cliffors Bestall. It is set to premiere on Monday 24th August 2015. Visit AlJazeera.com/Africa for more information.