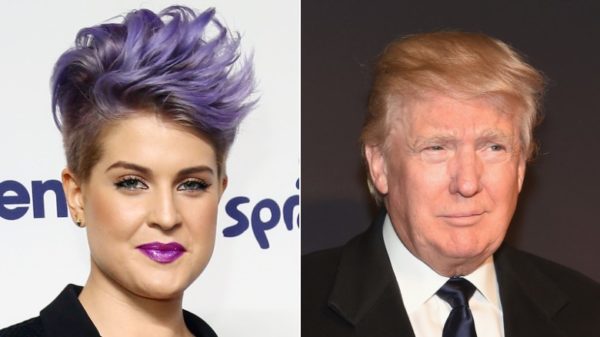 A few months ago Kelly Osbourne implied that she quit Fashion Police as a result of Giuliana Rancic's questionable statement about Zendaya Coleman's hair
Now the 30-year-old British singer-songwriter, actress, television presenter and fashion designer is under attack for similarly insensitive remarks.
While on ABC's 'The View' on Tuesday morning, Kelly Osbourne tried to call out Donald Trump but her comment was not well received by the show's other co-hosts or social media.
On the show she said 'If you kick every Latino out of this country, then who is going to be cleaning your toilet, Donald Trump?" and Twitter quickly joined the conversation with a hashtag, #QueridaKellyOsbourne (Dear Kelly Osbourne).
Kelly has taken to Facebook to  set the record straight saying she was not being racist and she only had a poor choice of words.
Read her apology below.