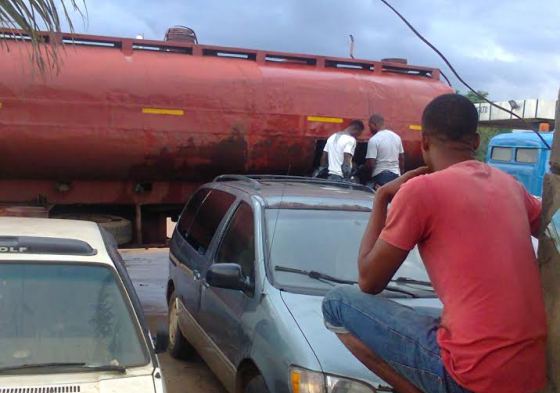 A man said to be a tanker conductor, died after attempting to steal diesel from a parked tanker at a  petrol station located along Asaba-Onitsha express way.
According to several online reports, he went inside the tanker with rubber cans but was unsuccessful, as he died in the tanker.
Fire service personnel were called to the scene to cut open a part of the tanker to bring the deceased out.
Due to the graphic nature of the photos of the incident, BN will not be posting them.
Tragic.
Photo Credit: Nairaland