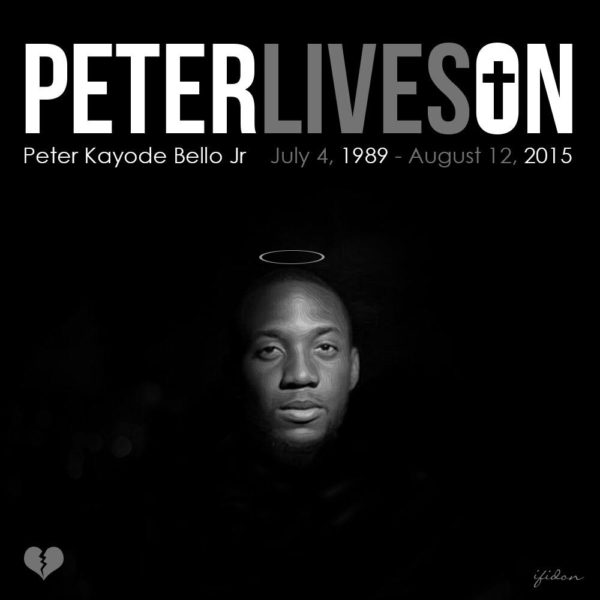 As friends and family of Peter Kayode Bello mourn his passing away, a service of songs has been planned in his honour.
Scheduled to hold tonight, August 17th 2015 at the Catholic Church of the Divine Mercy, Admiralty Way, Lekki, Lagos.
Grateful for a life well spent, Peter Bello's friends enjoin you to join them as they share tributes and celebrate a brilliant young man who gave selflessly of himself and continues to touch lives, even in death.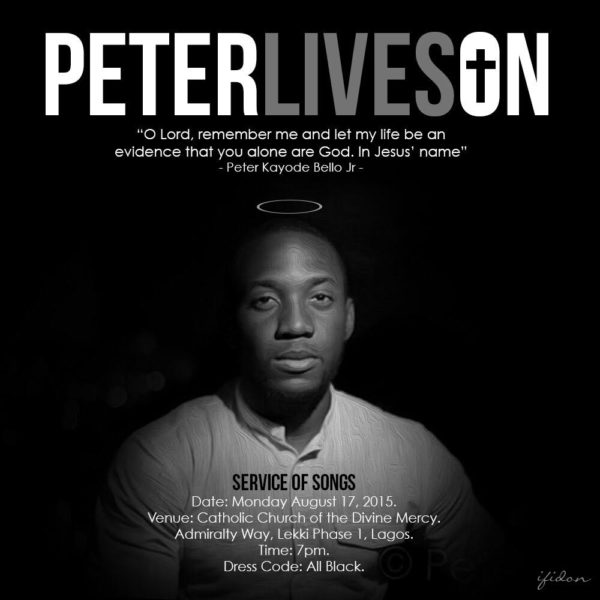 "O Lord, remember me and let my life be an EVIDENCE that you alone are God. In Jesus name." – Peter Kayode Bello