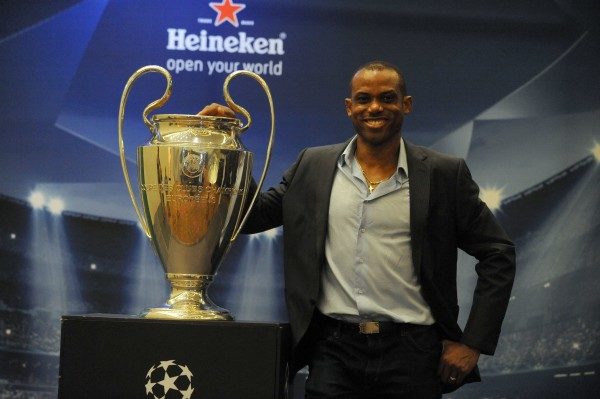 Newly appointed Super Eagles coach, Sunday Oliseh has addressed a big question on the minds of many Nigerian football fans: Why was Mikel Obi's name excluded from the list of players invited for the forthcoming 2017 Africa Cup of Nations (AFCON) qualifier against Tanzania?
During a chat with Vanguard, Oliseh set the record straight. This is what he said, as reported:
"Well this issue is an enigma and we have been trying to understand it but I am in the dark personally, and with my assistants we spent time about 11 days in and around Europe talking to players, watching games. We contacted each of the players, call them up, call the clubs and eventually met with the players.

I went to England on a Thursday and Chelsea was just coming back, we had fixed our visit to coincide with the end of their tour before they played Arsenal. I contacted Obi Mikel, called him on phone four times, the phone kept on ringing nobody picked it up, I sent him an SMS and got no response. But I called Victor Moses the phone rang three times and he picked it up and I spoke with him, told him to concentrate on his game.
After the game he came to my hotel and we met and I told him my plans for the national team. I left to Liverpool to meet the other player and I spent about six hours to go there and back but there was no response from Mikel until I returned here.

I think it was yesterday (Wednesday) that I saw a missed call, so at the moment I don't know what the situation is. For me everybody is the same and will be treated the same."
Photo Credit: Getty Images