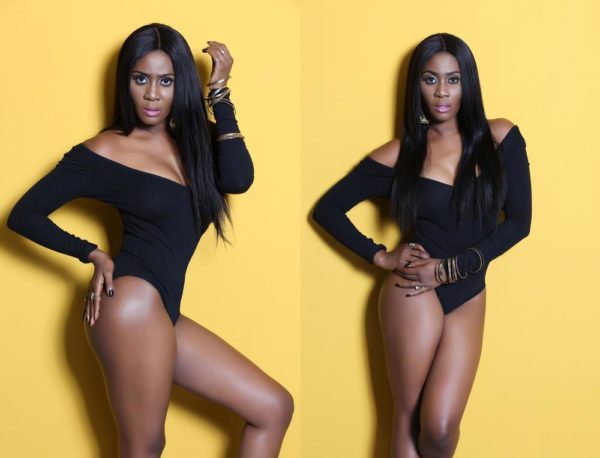 Music star Toni Toni announced a few days ago that she would be releasing her comeback single (click here if you missed it) and she is keeping her word.
The Now Musik artist has announced that the single will be called 'Hey Boy' and produced by DMM. It is to be dropped by August 20th.
She has also released sexy new photos, shot by Suby and Sinem with styling by Bubu Ogisi.
In the photos here, Toni Tones turns on sex appeal wearing a black long sleeved leotard while showing off her incredibly toned and banging body. Her glowing skin keeps us glued while she rocks a flowing straight hair!
Check out the new photos below.
Shoot Credits
Photography: Suby and Sinem
Styling: Bubu Ogisi
Make Up: Ara by Laide
Hair: Brennard Smiles
PR: PR Uno
For more information on Toni Tones, please visit Website: www.iamtonitones.com| Instagram: @iamtonitones | Twitter: @iamtonitones |Facebook: Toni Tones |Snap Chat: @iamtonitones