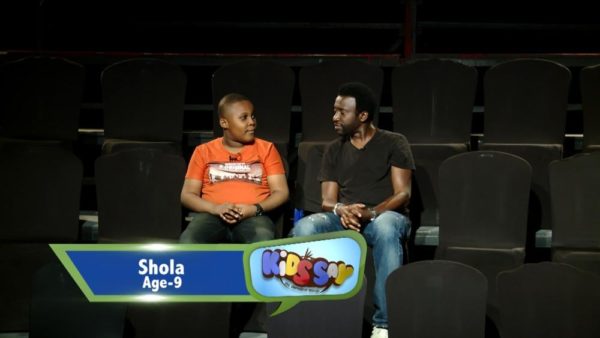 The fun never stops on Kids Say the Darndest Things sponsored by Etisalat. The show continues to entertain and warm the hearts of families across Nigeria. The programme which is progressing with newer fun with each episode has become a favourite among viewers in the country.
The fifth and sixth episodes showcased the children as stars, giving them a platform to bare their minds on issues that range from health and safety to their unique talents. On the fifth episode, the show's equally witty host, Tony Okungbowa asked some of the children to showcase their talents. One of them, Chinedu rapped while another kid, Temi identified his talent in singing.
Energetic 10-year-old Daniel and 8-year-old Christ-Hope shared some of the health and safety lessons on the sixth episode which they had learned at home and encouraged other children to be cautious and obedient to their parents.
9-year-old Shola wowed the audience with his intelligence by sharing his thoughts on how God created human beings. He also revealed that he loved Chemistry, Science, and Phonetics but is fascinated by Rock and Roll, Hip hop and Jazz music.
The children later paid a visit to one of the Fire Service Stations in Lagos where they got a glimpse of the day-to-day activities of a fire fighter!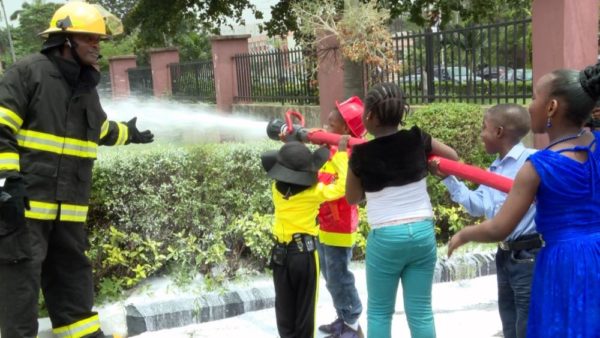 Commenting on the show, Head, Events and Sponsorship, Etisalat Nigeria, Modupe Thani expressed Etisalat's pleasure in bringing to Nigeria, a show that displays the dynamism children offer in our community and how they play their parts in making this world a much more interesting place.
See more photos below:
Stay tuned and watch as more Kids Say the Darndest Things. Powered by Cliqlite from Etisalat, the programme airs every Sunday, by 7pm on AIT and DSTV Channel 253.
________________________________________________________________________________________________
Advertorial– Sponsored Content