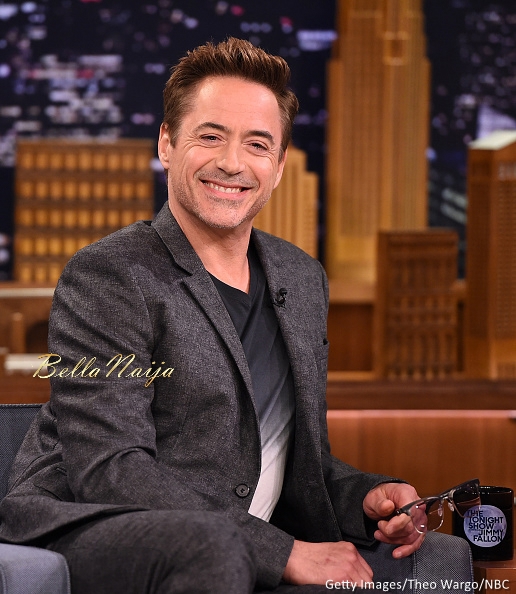 Robert Downey Jr. has been named the world's highest paid actor for the third year in a row by Forbes.
According to the ranking published on Tuesday, "The Avengers: Age of Ultron" star took home $80 million last year.
Other leading men on the list are Hong Kong action hero Jackie Chan, who stars in "Dragon Blade" (he was second with $50 million) and Vin Diesel was not far behind with$47 million for his part in "Furious 7."
The full list includes 33 actors from seven countries. Together they earned a combined $877 million before taxes and fees.
Forbes will be publishing a separate list of highest-paid actresses later.
See full list below.
Robert Downey Jr: $80 million
Jackie Chan: $50 million
Vin Diesel: $47 million
Bradley Cooper: $41.5 million
Adam Sandler: $41 million
Tom Cruise: $40 million
Amitabh Bachchan: $33.5 million
Salman Khan: $33.5 million
Akshay Kumar: $32.5 million
Mark Wahlberg: $32 million
Photo Credit: Getty Images/Theo Wargo/NBC