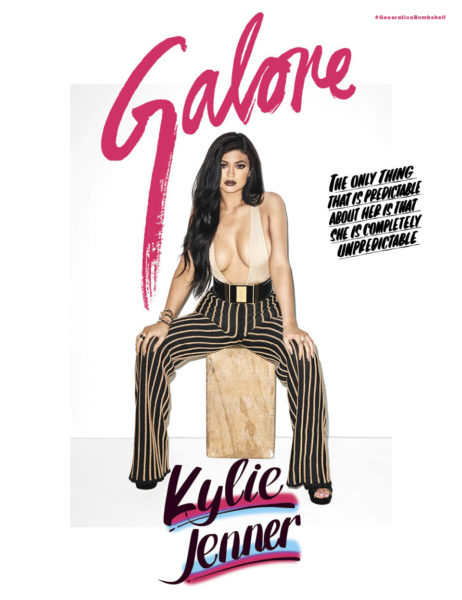 Kylie Jenner cannot wait to be 'all grown up' and like her sisters.
The 18 year old reality TV star is the cover star for the 'Generation Bombshell' issue of Galore Magazine where she is photographed by Terry Richardson in a provocative shoot.
In as few clothes as possible – and with a lot of skin showing – Kylie Jenner reminds the world that she is now 18 and legal.
Read excerpts from her interview below
On turning 18: "It just makes no sense that even a month ago people were complaining that I was too young to be doing certain things, and now people are just okay with it because I'm grown."
On who has inspired her: "Kim has definitely inspired the business side of me the most. It's her work ethic."
On her style sense: "I have a good taste in style. I know what people are going to like and I know what people are not going to like."
For more from Kylie, visit GaloreMag.com.
Credit:
Photography by Terry Richardson
Creative Direction by Prince + Jacob
Styling by JC Collective @ Starworks Artists
Hair by Scotty Cunha @ The Only Agency
Makeup by Hrush Achemyan
Styling Assistance by Lindsay Nordberg
Cover Artwork by Barron Von Fancy
Cover Story by Mallory Llewellyn