A few weeks ago my friend told me about the challenges she was having trying to find a decent nanny in Lagos. She had interviewed over 40 nannies and it didn't seem like the proverbial light at the end of the tunnel was coming soon. Apart from the general problems of the medical tests coming back with unfavourable results, a lot of the nannies had no clue about how to be nannies.
Thus began my quest into the nanny industry. Is there a place where nannies are trained to be nannies? Where can someone like my friend get a nanny without all the attendant problems that plague sourcing good help in Nigeria.
Amara Agbim (and her business, The Nanny Academy) is the result of my search. I found a video of Amara where she was a guest on Adesuwa Onyenokwe's TV show – Seriously Speaking.
Amara Agbim is a mother of four and has a nanny that has been with her for over 10 years. She has since then trained over 150 nannies in the course of running the Nanny Academy for the past 5 years.  The Nanny Academy under the leadership of Amara Agbim, is a recipient of the YouWin grant and serves clients across Nigeria and abroad.
She talks to BellaNaija about her journey into this industry of providing a service that trains people you bring into your homes to help you with your children.
***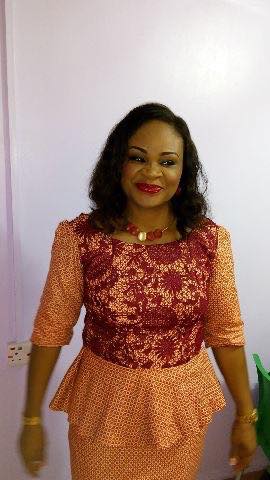 Please tell us about yourself
I was born first child and only girl of 5 children. My Dad and Mum were both school administrators. I was raised in Owerri, Imo State. I was active in school though a bit reserved. I graduated with a 2.1 in English and I have a Masters degree in English Language. I was the publisher of Worklife Magazine which is no longer in circulation, and for the past five years, CEO and Proprietor of The Nanny Academy.
A lot of people don't know the specific job description of a nanny; especially in Nigeria where Nannies are used as house keepers and house helps. How would you differentiate the role of a Nanny?
A Nanny is not necessarily a housekeeper even though a Nanny should do light housework especially around the children they are taking charge of. A Nanny employed in a home is expected to bathe and care for the kids in her care, prepare meals and feed them, do laundry around children's clothes, provide creative play for them, ensure they are safe (including safe and clean environment),engage them and accompany them on outings
It is not really a Nanny's job to ensure all family meals are cooked, all corners of the house are cleaned and a host of laundry done for employers – unless expressly indicated and agreed from beginning. However, a heavy workload on a Nanny usually affects the quality of care she is able to provide for the kids..
Your kids' nanny has been with you for 11 years. What motivated you to get a nanny?
I decided to hire Nanny from the onset of my marriage and I agreed with my hubby. This decision didn't come without criticism from family and some friends but I was determined not to engage an underage girl to care for my kids. I saw through the injustice meted out to child Nannies and decided I would not be part of it. So I went ahead and hired a nanny for my kids.
I started interviewing in the 7th month of my first pregnancy and My husband did the initial screening, he saw just two candidates and passed them down for me to cross interview. We both settled for the lady we now have. She was in her thirties then and is now in her forties. She is a live-out nanny…but when I need her to sleep over,I inform her ahead of time and she stands in fully for me. She is married with four grown up kids of her own
So, what inspired the Nanny Academy – as a business enterprise
Motherhood and a deep relationship with my Nanny. I saw a need on both ends and realized many women would be willing to make a profession out of Nannying…just like Nursing and Teaching if the terms were good. In most cases, it is better than petty trading as in the case of my children's Nanny, who had tried her hands on that trade before deciding to look for a Nanny job.
I decided that Nanny Academy would be a hub for women seeking careers in Nannying; attracting and inspiring careers in Nannying and provide work life balance – not just for the working mum but for every woman raising children under twelve years old.
I just wanted Nannies to be recognized, because I noticed from conversations with our Nanny that she didn't have a lot of confidence doing her job then. Sometimes, she wouldn't be comfortable to accompany the children and I on outings. I perceived it was due to lack of self-esteem. Yet we had a good relationship in the house. I felt deeply hurt by that and desired to do something to change all that. Today she really is confident of herself and even has a swag about it.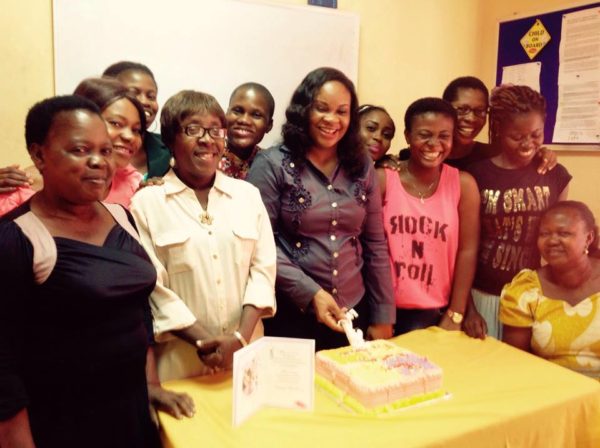 How many Nannies does the Academy train every year?
We train about 150 candidates overall annually on our different training programs.
What's the staff strength of the Nanny Academy?
We are structured to be team of five.
Running the Nanny Academy successfully sounds like such a daunting feat! Please tell us about the challenges
The greatest difficulty was convincing my husband and parents I could do this for a living. My husband found it ridiculous that with all my qualifications I settled to do this. My mum felt it was something that I could do part time. I had a hard time convincing them and eventually, it was through some breakthroughs like BET Award, YouWiN,and the 40 under special recognition Award I got from Business Day/Federal ministry of industry, that they began to see reason with me. They wanted me to have a regular job with a regular income…not that I didn't give that a thought at some point but I couldn't let my dreams and efforts go down the drain.
The second difficulty I had, was having nowhere to look at or learn from locally. Most agents were combining the services they rendered. I eventually travelled to the United States to see what they do over there. A lot of people told me it cannot work here the way it is run abroad but I was stubborn and passionate and here we are today.
The third difficulty was accessing finance to grow. Banks would not lend to me as the business was not in any of the categories for lending. That was tough and I had to deploy creativity and alternative access to funding.
Finally, there was the challenge of regulation. There was no regulatory body that could benchmark practices across board…including salaries, conditions of work etc. It was a bit hard setting out all the parameters to clients directly. But things are getting better.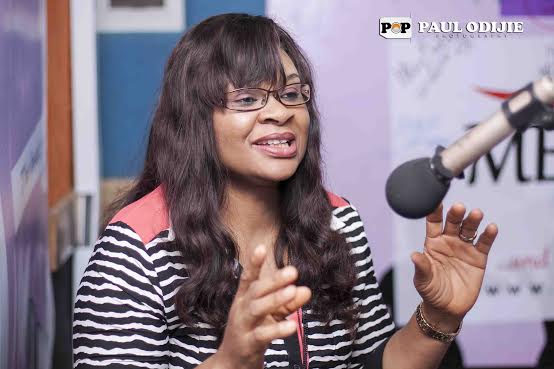 That sounds tough. While on the issue of funding, you're a recipient of the Nigerian government's Youth Enterprise with Innovation in Nigeria (YouWiN!) grant. Please tell us a little bit about that
Truthfully, applying for, and getting the YouWiN grant has made the difference and I never stop thanking the Founder of Wholistic Business solutions, Lanre Oniyitan, who brought the opportunity to my notice. The grant is instrumental to the befitting business premises we have today; plus, the business trainings accompanying Youwin award helped to influence our business practices.
How does the Nanny Academy operate?
To get a Nanny from The Nanny Academy…you need to place your order by filing out a registration form either online or offline to confirm availability. Then we agree on terms of providing the service. A commitment fee follows and the search begins. Upon eventual selection, placement fee is paid, contracts are drawn up and signed and the Nanny resumes.
Please tell us about the training the nannies get
We have different training programs some short and long. We have the Baby and Home Management Orientation program(BHOM) a two-week basic orientation program that raises awareness of baby-care and basic home management. We extend this services to Daycare Centres in the name of Baby and Daycare Operations Management (BADOP); Then we also have the longer 6 months certificate program called the Certified Professional Child-Caregiver (CPC) Program which goes deeper into child growth and development, the rudiments of early childhood education, family systems and more. Then there is the Home-Based Daycare Management Program running for those seeking to start-up daycares from their homes. All courses are accompanied with Pediatric first aid course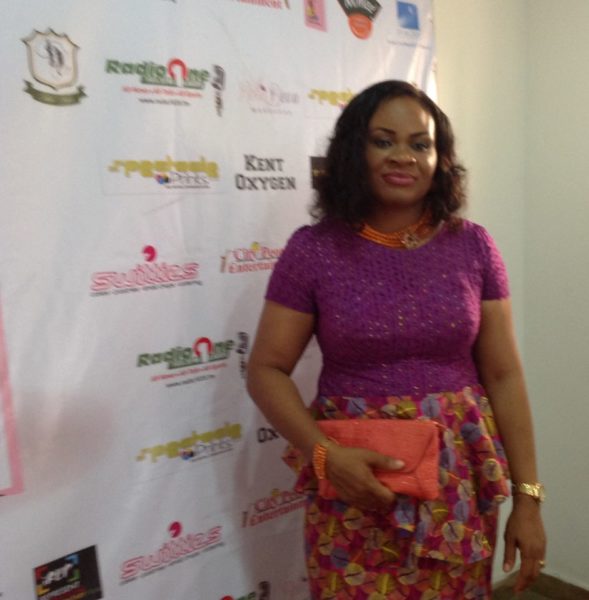 With all the horror stories we hear about ills perpetuated by nannies, regarding child abuse, do you have specific training at the Nanny academy regarding child abuse?
It is incorporated into all the courses at varying degrees.
What efforts does the Nanny Academy take towards ensuring the security of their clients?
We do thorough background check on the candidates.
Do you have any follow-up structure in place in the event of a dispute between nannies and the parents they're placed with?
Yes, we are always available on call for consultation by Nannies / families because it is an integral part of the service. Practically, the structure we have for this back-end need is advisory in nature and it has helped record successes in placements and longer term stay by Nannies. When advisory is not sufficient to  resolve disputes,then our replacement policy applies
What's the most difficult thing some Nanny Academy alumni have shared with you – regarding placement?
Our Alumni wish they would be treated better. Some of our Nannies work alongside Filipino Nannies in some privileged homes and really feel sad at the disparity in pay, conditions of work and expectations.
So are all the nannies that go through Nanny Academy women?
Yes!
The nanny profession is a bit sexist, isn't it?
I think it is…Even abroad at the moment, it's the same.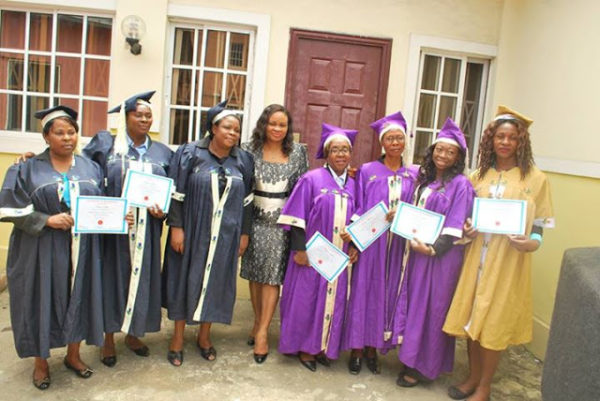 Does the Nanny academy cater to clients and nannies outside of Lagos?
Yes, we have clients in Abuja, Port-Harcourt, Eket, Kaduna and overseas
Where do you see the Nanny Academy in 5 years?
In the next five years, The Nanny Academy would be ten. In that time the academy would have set up full boarding facility for students, would have impacted up to ten thousand Nannies across the West African region through qualitative training and be able to provide seamless international placements.
How do you balance your work life dynamics?
I am a family person and very private about that. I spend loads of time with family, we do occasional getaways…then hang out with friends.
What keeps you going when things begin to look difficult?
The audacity of hope! I don't ever give up…I always see a bright side even in the gloomiest of situations.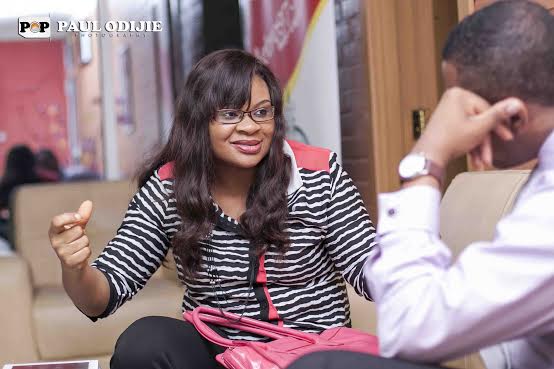 Let's relax a little bit
If you won $1,000,000 tax free, mention 3 things you'd think of instantly?
Relocate The Nanny Academy to a permanent site…Donate to charity…and go on a cruise vacation with my family
3 things you won't leave home without?
1. My rosary
2. Laptop, because I have to send and reply to a lot of emails on-the-go
3. A handbag!
Describe your sense of style?
I keep it simple. I don't like looking too sophisticated
What's your guilty pleasure? Shoes, Clothes, bags or hair?
Hair