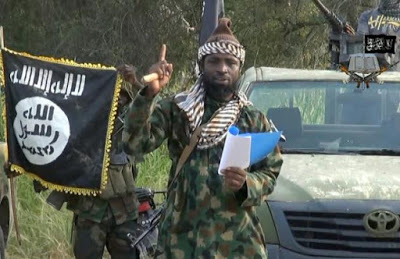 Boko Haram leader, Abubakar Shekhau has released a new audio recording in which he debunks the Nigerian military's claims about progress made in the fight against terrorism.
According to Yahoo News, in the 25-minute audio, Shekhau speaks in Arabic and Hausa, stating the following (summary):
"They (the military) lied that they have confiscated our arms, that we have been chased out of our territories, that we are in disarray. We are alive, I am alive, this is my voice, more audible than it was before. This is Shekau.

Buhari is a liar and has deceived you. The army spokesman is also lying. He and his footsoldiers always run helter-skelter whenever we come face to face with them…

Buhari, you once claimed that you will crush us in three months. How can you crush us?"
Reports also states that in the audio, he also gives shout outs to ISIS leader, Abu Bakr Al-Baghdad and spokesperson, Abu-Mohammed al-Adnani.