The dialysis centre and dental unit were commissioned by Akinwunmi Ambode, Executive Governor of Lagos State, represented by Dr. Jemilade Adegoriola Longe, Permanent Secretary of the Ministry of Health.
The Healing Stripes Hospital is a specialised health care facility where quality healthcare services are provided at subsidized rates. The Hospital was established in May 2010 as part of its Christian Social Reform. The hospital has attended to over 13, 000 patients, 5, 482 patients have received care free of charge through the church welfare programme. The goal is to ensure that quality healthcare is accessible, affordable and reliable to the community.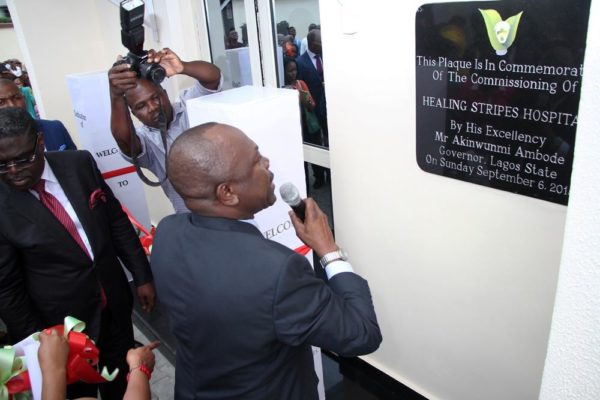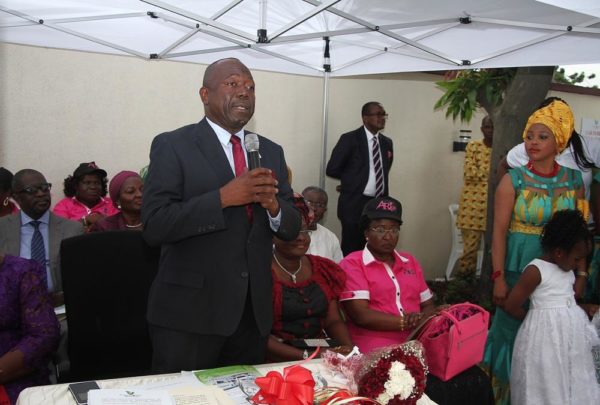 The dialysis centre, which added 10 more machines to its operations, was opened in September 2013 to serve the needs of patients with kidney disease. Statistics show that 30 million Nigerians are suffering from kidney disease. However, only 200 machines are available to serve them, far below the requirement of 12,000 machines. The expansion of the dialysis centre makes a contribution of filling the gap.
To date, the dialysis centre has conducted 2,092 subsidized dialysis sessions and 102 free sessions. Partnering with some hospitals in India, the centre has also successfully conducted 5 kidney transplants.
The Healing Stripes Cancer Screening Centre Surulere, an offshoot of The Healing Stripes Hospital was established in June 2011 as the first faith based Cancer Screening Centre for free screening and awareness. The Centre has done free cancer screening and therapy for more than 17, 542 people in Lagos State.
"The dedication of the dialysis centre is made possible from the donation and goodwill of our partners", said Dr. Ezinne, Chief Medical Director of The Healing Stripes Hospital. "We are delighted to commission the centre today and further impact the society through our CSRs".
In another dimension of its Christian Social Reform, the church also reopened its Charity shop named It's New to Me. It was initially launched on June 11, 2009 and is located at House 3, Prince Alaba Oniru Estate Victoria Island opposite Four Points Hotel. The Charity shop was relaunched by Pastor Idowu Iluyomade, the Pastor in Charge of City of David.
It's New to Me is focused on the sales of new and high quality used clothing, household items, toys and furniture. These items are donated to the shop for sale at rock- bottom prices. Consequently, it makes available high quality items at ridiculously low prices to those who may not ordinarily be able to afford them.
The event also saw Governor Ambode commission the Arise Women's free clinic. This initiative was established as an NGO under the leadership of Pastor Siju Iluyomade and in conjunction with The Healing Stripes Hospital. The clinic has reached out to over 26, 000 individuals in various communities through free medical care.
To conclude the event, donation of medical equipment and consumables were made to The Healing Stripes Cancer Screening Centre and National Orthopaedic Hospital Igbobi.
__________________________________________________________________________________________________
Advertorial– Sponsored Content