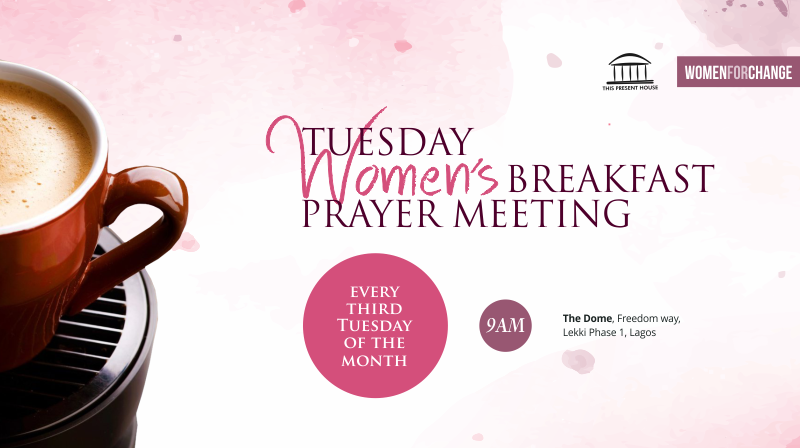 Too many things compete with prayer time, especially in a fast paced city like Lagos. For women, balancing work, family and relationships with spiritual needs, becomes even harder. This is why Women For Change, the women's ministry of This Present House, sets aside the third Tuesday of every month for a morning of revival, refreshing, and fellowship with just women.
A new season commences on Tuesday at The Dome and you are all invited! It is an inter-denominational meeting that features worship and inspiring messages. It is also interactive, occasionally hosting panel discussions and sessions that empower women to be their best selves wherever they are. Don't miss it!
Date: Tuesday, September 15, 2015
Time: 9 AM
Venue: This Present House, The Dome, Freedom Way, Lekki Phase 1, Lagos
Host: Mrs Nkoyo Rapu
You can also join the meeting online via www.thispresenthouse.org/watch-online.