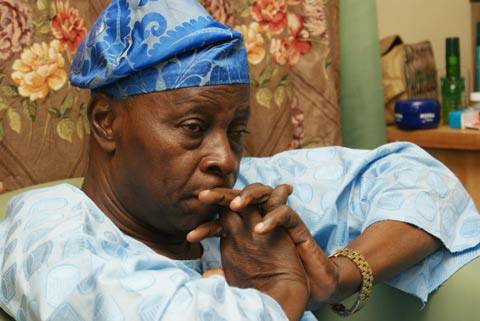 The story of Olu Falae's release is still a trending topic in the news.
A few days ago, police authorities stated that Falae had been rescued, without a ransom being paid.
You will recall that in response, Falae set the record straight, stating that a ransom was indeed paid.
Police released the following statement in defense of their stance, Guardian reports (excerpts):
As a law enforcement agency guided by rule of law and professional ethics we do not under any circumstance encourage the payment of ransom to kidnappers or other criminals as it is tantamount to rewarding crime and motivating other criminals to follow that path.

As such, the police was not in any way privy to any arrangement that would have led to payment of ransom by the elder statesman or his family. For the respected chief to declare that he paid a ransom for his release is therefore, a demotivating news.

Our approach was a professional response to what we saw as a crime against a respected national personality known to embrace peace and who has dedicated most of his valuable life to selfless service of our nation.