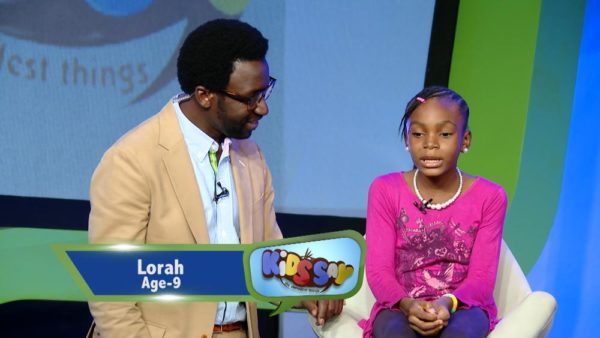 There is nothing sweeter than hearing your 7-year old son use some of your attributes as criteria for the selection of a spouse. This was the case of Morewa's mother, who broke down in tears on the 12th episode of the Etisalat Sponsored Children's reality show, 'Kids Say The Darndest Things' which aired yesterday at 7pm on AIT.
Morewa was asked by the host of the show, Tony Okungbowa the qualities he will like his wife to have. The cute child replied, "She has to be beautiful like my mother". His over whelmed mother couldn't hold back her tears on hearing such a sweet comment from her son. 11-year old Gbolahan also made his mum cry, as she was proud of her son's level of intelligence and illustration of a traffic incident that happened during the week.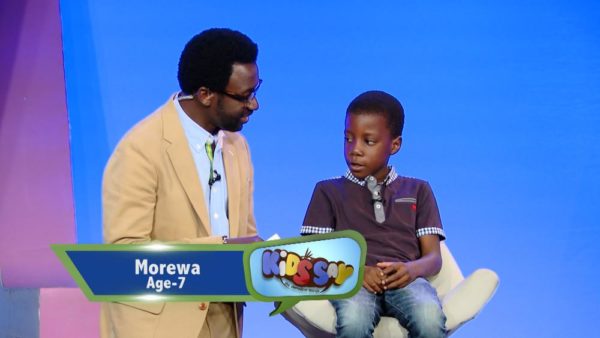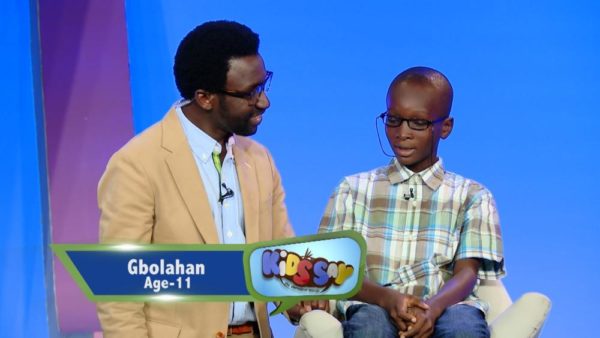 11-year old Ayinsa, also expressed her depth about politics in Nigeria as well as current affairs over time. A question about who the most important person in Nigeria is, was asked by the host of the show, Tony and with so much confidence; Ayinsa gave President Muhammadu Buhari as the answer. There were also dance performances from Footprints of David Dance Group that exhibited a variety of amazing cultural steps to the pleasure of the audience.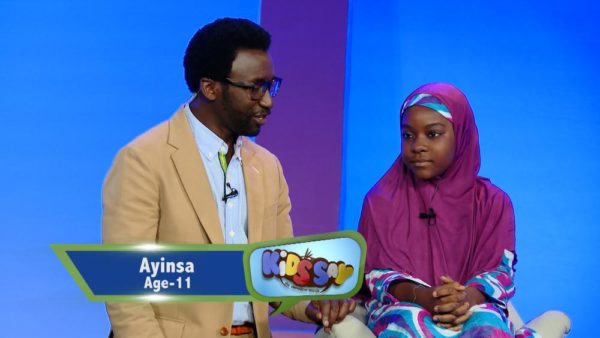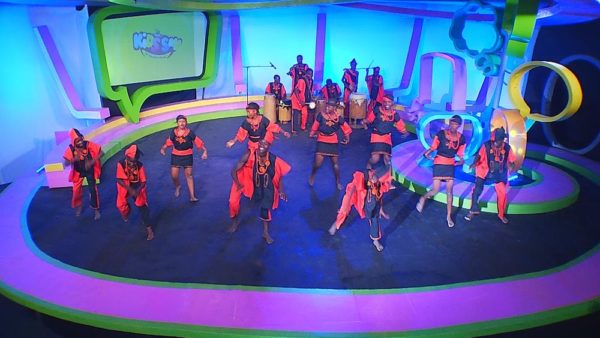 Thrilled by the way the show has grown in the last 3 months, Head, Events and Sponsorships at Etisalat Nigeria, Modupe Thani, reiterated Etisalat's enduring commitment to keep providing platforms like Kids Say The Darndest Things where talented children not only get the opportunity to display and explore their potentials but also challenge their peers to make use of their God-given talents.
See more photos below:
To catch up with the exciting moments from yet another KSDT episode to cherish, viewers should tune in this Sunday to African Independent Television (AIT) on terrestrial television or to DSTV Channel 253. Kids Say the Darndest Things currently enjoys wide viewership in many countries including Australia, Singapore, India and Italy and runs every Sunday at 7pm on AIT and DSTV Channel 253.
_________________________________________________________________________________________________
Advertorial– Sponsored Content