Every now and then, our celebs get on board with a trending outfit. They moved from see-through dresses, to cropped tops and the infamous high-low dress; and now some of our favourite stylistas are all about a new designer – Wanni Fuga (WF).
The young fashion brand, owned by designer Toluwani Oyefuga, started in 2013 with making signature styles for close friends and clients. It wasn't long before the brand grew and started draping some of the entertainment industry's finest. With soft and stylish pieces that can be found HERE, WF is definitely a brand that everyone is loving.
Their outfit of choice – the Beryl Blouse and Wide Leg Trouser set.
The outfit is not just loved because of its chic demure and easy styling, but it gives a hint of sex appeal while still remaining classy.
It's clear our stylistas are loving the outfit as Omotola Jalade-Ekeinde, Freda Francis, Toke Makinwa, Dodos Uvieghara, Dabota Lawson, Nayo Soul and more have rocked the outfit recently in various colours.
We have all their fab looks right here in one place. Check it out and let us know who you think rocked the look the best.
***
Toke Makinwa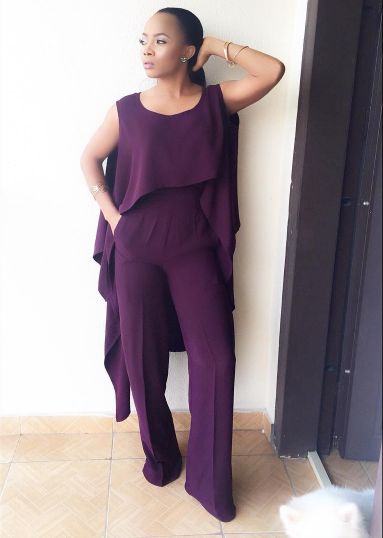 You've got to love Tokstarr! The TV and On Air Personality loves to show off her style and did so with this deep purple Wanni Fuga set. She went for a chic look with her hair pulled back into a ponytail, and simple yet lovely makeup & gold accessories.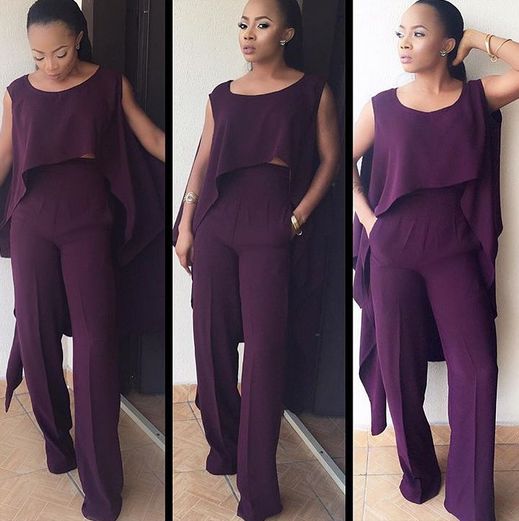 Dabota Lawson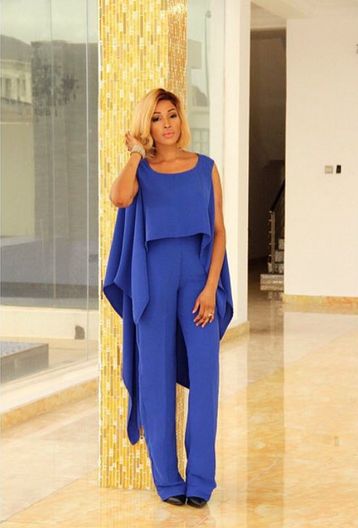 Former beauty queen Dabota Lawson loves the chic and fabulous life, and is definitely a WF fan.
The beauty professional and self proclaimed "Queen of Queens" rocked her Wanni Fuga outfit with bright blonde hair and simple jewelry, and later rocked her all-white set on a trip abroad. You've got to look fab when you're living a fast and luxurious life.
Omotola rocked her set to the Aquafina Elite Model Look Nigeria grand finale which she attended with her lovely daughter. In all-black, she looked toned and fierce with a nude contoured face, side parted hair and high heels.
We love the accent she gave her look with a brooch and think she would look good in every colour.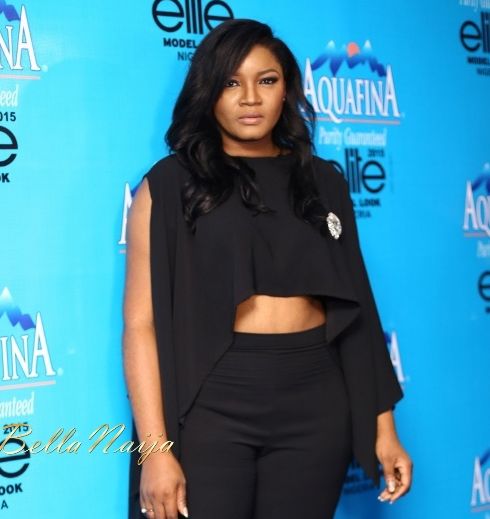 Freda Francis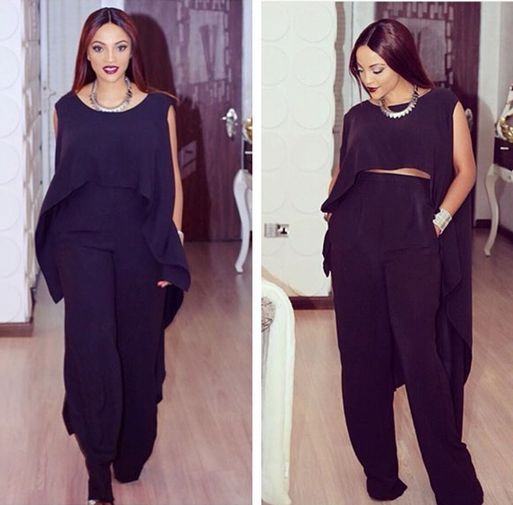 Beauty entrepreneur Freda Francis is another celebrity who loves Wanni Fuga. She rocked the set in black for an event and paired her look with bold makeup and sleeked back hair.
We love how she added some edge with her cuff bracelet and statement necklace, and her makeup is flawless.
Dodos Uvieghara (IAmDodos)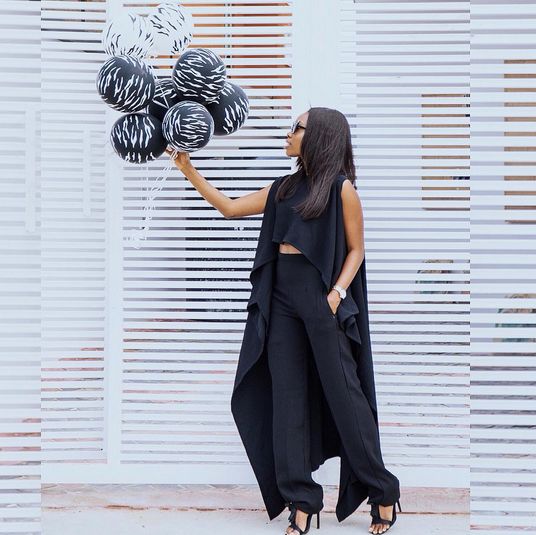 To celebrate her 1st blog anniversary, makeup artist and fashion blogger – Dodos Uvieghara of D' Artiste by Dodos chose none other than this Wanni Fuga set in black.
She paired her outfit with black sandals featuring ruffle detailing, and simple accessories including cat-eye glasses for the 'blog-iversary' shoot.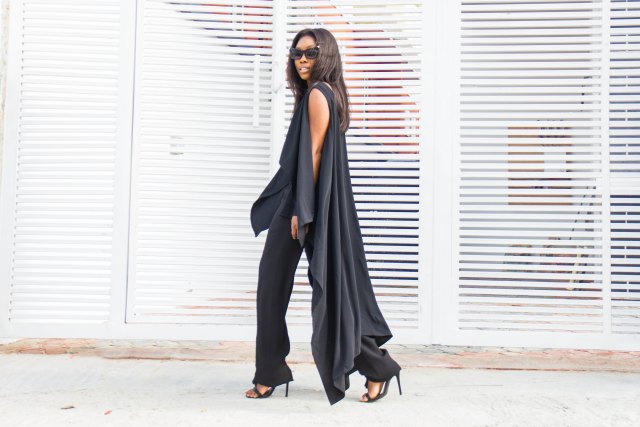 Nayo Soul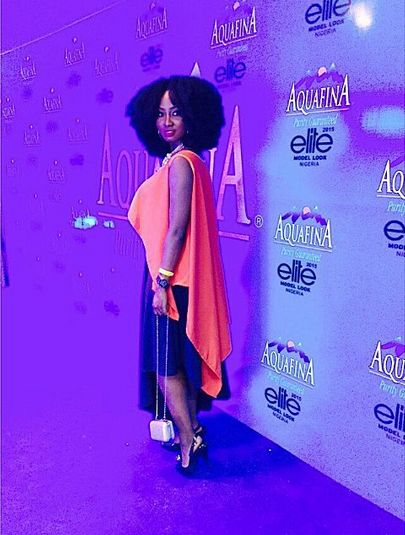 Soul singer, Nayo Soul  loves her big signature hair and boho-chic & comfortable outfits. She spiced up her Wanni Fuga set by switching up the pants for a long flowy skirt, which made her stand out on this list. This just goes to show, you can rock your outfit however you want to!
***
Do you own this statement piece? Share how you rocked the outfit with us on Instagram by tagging @BellaNaijaStyle and we just might repost.
Reach out to Wanni Fuga by sending an e-mail to: [email protected] | Call: +2348107108658 | Follow them on Instagram: @WanniFuga