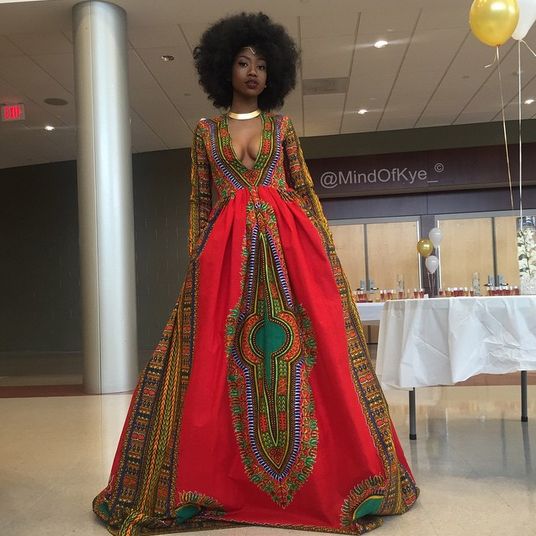 If you're on Instagrm, there is a huge chance you have see the photo above.
Since 18-year-old designer, Kyemah McEntyre's self-designed prom dress went viral, the young Parsons student has been approached by celebrities like India Arie, Naturi Naughton and more to lend her designing skills to their red carpet outfits.
Now, the designer can add TV host of the FAB Life, America's Next Top Model creator and legendary supermodel, Tyra Banks, to her list of celeb fans.
On a recent episode of the fashion & lifestyle show, Tyra invited Kyemah to the show along with her mom to chat about her designs and her future. What Kyemah didn't know was that Tyra would be wearing the dress she custom designed & delivered to the show earlier on that day.
The moment is so precious and Tyra is definitely a fan. She told young Kyemah – "I am such a fan of you. I saw you on the Internet and you blew me away with your talent, with your beauty…This is the beginning of your journey and becoming the force that I know that you can be in the fashion world. This is not existing in the fashion world right now, and it is desperately, desperately needed."
Kyemah, and her mom who was in the audience, were filled with tears as she hugged and complemented Tyra on her fab dress.
Watch Kyemah talk about her design process, how she made THE dress, and the tear-jerking moment below:
Kyemah is such an inspiration to young designers, showing you don't have to try to be the best version of someone else, as long as you're the best version of you.
She shares inspiring quotes on her page with over 28,000 followers, and shares images of her work and achievements. See a few below: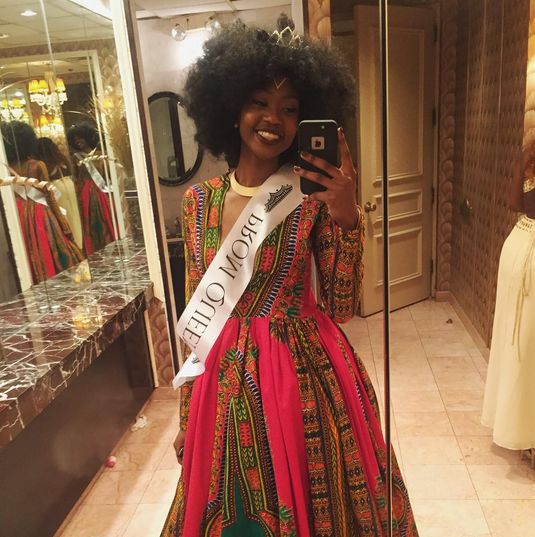 We know this would be a source of inspiration for young African women to chase their dreams, and can't wait to see what she does next.
Photo Credit: @TyraBanks | @MindOfKye_ (Instagram)