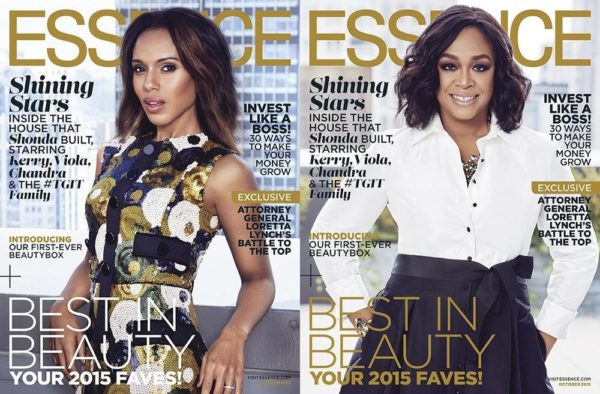 It really is Shonda's world!
The TV producer has created hit series after hit series and as new seasons are about to start this September, her leading ladies are taking centerstage on several magazine covers.
From Entertainment Weekly to Essence Magazine, the #ThankGodItsThursday cast members are the names on everyone's lips.
For a mega issue, Essence Magazine has released SIX covers with Kerry Washington, Viola Davis, Shonda Rhimes, Kelly McCreary, Jason W. George, Chandra Wilson and more.
It's the house that Shonda built.
See the covers below.
Photo Credit: @essencemag (Twitter)