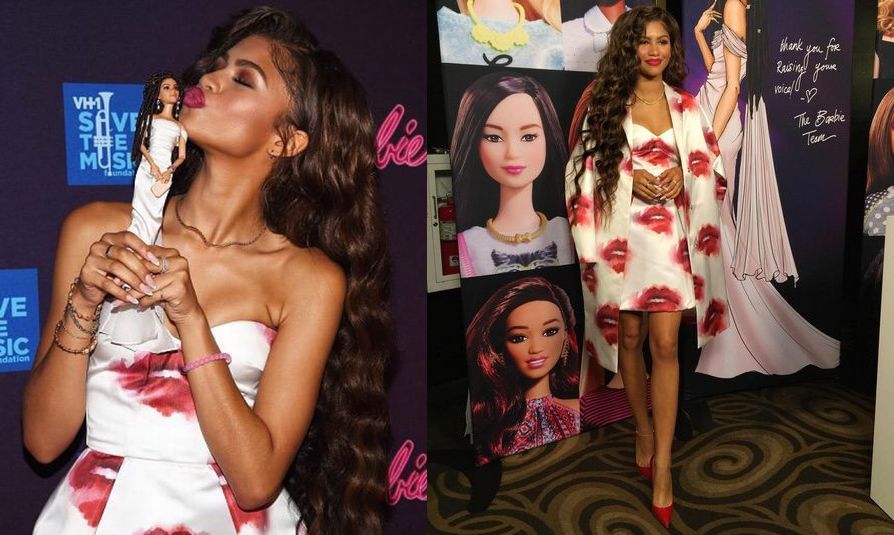 A few days ago, actress Zendaya got some exciting news – she would be getting her own Barbie doll.
The doll brand decided to honour the young star as a show of thanks for her upright views, and encouragement for girls to raise their voices. You may recall Zendaya's graceful response to E! reporter, Giuliana Rancic's natural hair statement a few months back.
Yesterday, the star attended a special unveiling event where she got to meet her mini me for the first time. She attended the event in a pretty baby pink kiss print dress and cape jacket, with long wavy hair and baby red shoes. She also got to meet her young Barbie fans.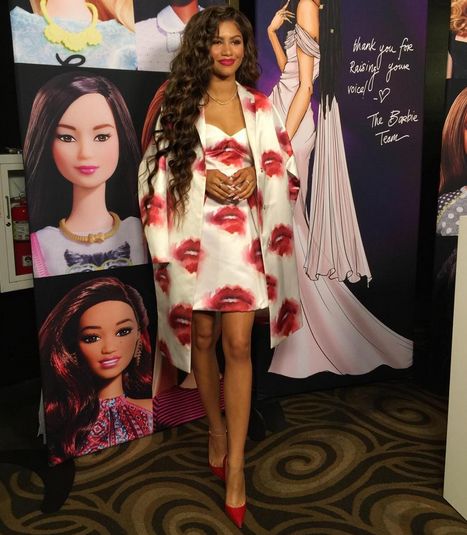 Zendaya must have been very excited to have her own version of the doll; she posted this comment on her Instagram page: "When I was little I couldn't find a Barbie that looked like me, my…how times have changed. Thank you @Barbie for this honour and for allowing me to be part of your diversification and expansion of the definition of beauty. Can't wait to keep doing amazing things with you."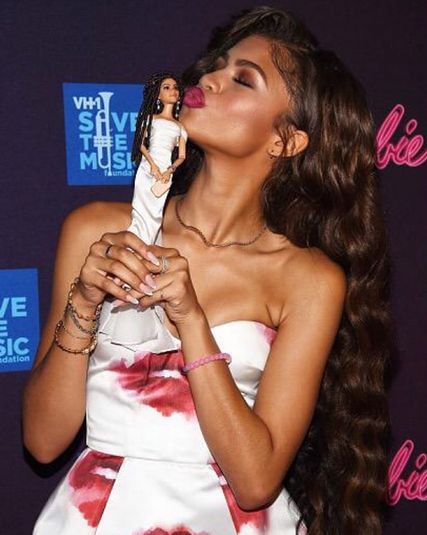 The doll was designed by the Barbie head designer, Carlye Nuera and Shelbeniece. We have to admit it looks great. See more images of the doll below: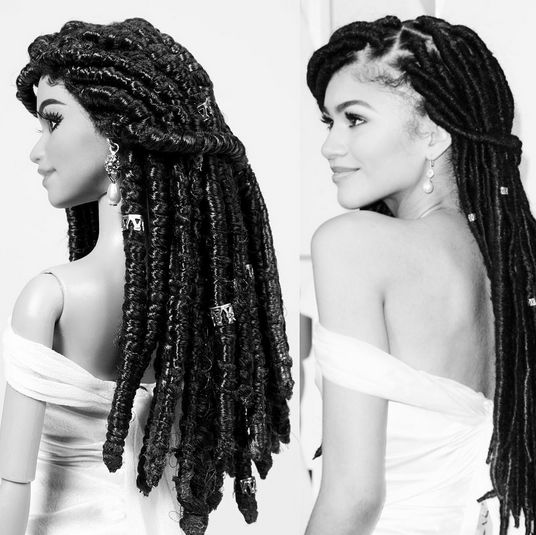 Photo Credit: #Zendaya (Instagram)