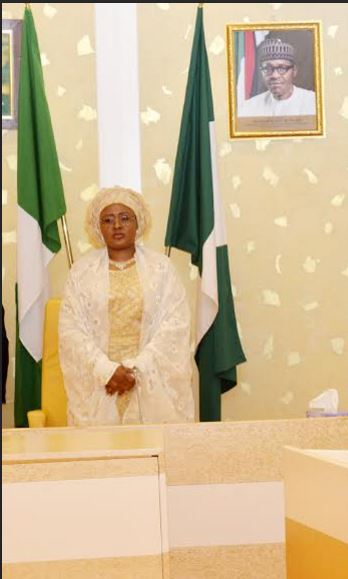 Wife of the President Aisha Buhari has condoled with the people and government of Sokoto State over the September Hajj stampede which claimed the lives of some pilgrims in Saudi Arabia.
A statement issued in Sokoto on Wednesday by Malam Imam Imam, the Spokesman to Gov. Aminu Tambuwal, said Gov. Rochas Okorocha of Imo had also condoled with the government and people of Sokoto State over the unfortunate incident.
The statement noted that the two personalities expressed sadness over the death of the pilgrims and prayed to God to bless their souls.
It stated that while the President's wife sent a letter and a delegation to commiserate with the Sokoto State Government, Okorocha led a delegation of Imo officials to meet with Tambuwal in Sokoto Government House on Wednesday.
"Both leaders urged the people of Sokoto to take heart and be consoled by the fact that the pilgrims met their deaths while engaged in acts of worship. They prayed to God to bless the dead, heal the injured and for Him to give their immediate families the fortitude to bear the loss.''
The statement noted that Gov. Tambuwal thanked the two leaders for their prayers and prayed to God to reward them abundantly.
While in Sokoto, Gov. Okorocha inspected the site for the proposed Rochas Okorocha Foundation College to be built in the state.
Photo Credit: NAN-PHOTO