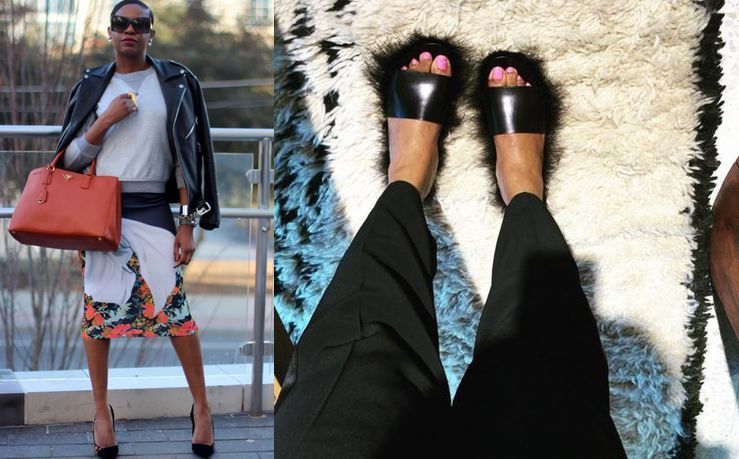 Hello stylish people! I'm back with another edition of the Awed by Monica: Hot Shoe Trends to Rock feature, where I let you in on some of the fab shoe trends happening right now! Check out episode 1 & 2.
In this 7-week series, I will be dishing on the shoes that are taking center stage right now. I will also be showing you how some of your favourite fashion bloggers, and Instagram trendsetters are rocking them, and how you can rock them too!
The shoe trend we are looking at today is a cute and fuzzy one – the fur shoe trend.
Fox, mink, pony hair (calf hair) and more are all luxurious furs being featured on shoes this season. The fur trend is definitely flamboyant, and not the easiest to pull off, however every major retailer and every major magazine has featured this trend as a must-have.
In the past, we have seen fur predominantly during the Winter and cold seasons, however in this fashion season, more and more designers are creating shoes that feature fur and can be worn all year round. The fur trend is definitely one of the most daring to try and I am on board with it.
So check out how these brave fashionistas rocked the trend, ways to make this trend work for you and where you can rock them.
Wear it to work
I have to admit, even I found this trend a little hard to make work for everyday. So instead of going with long fox or luscious mink, I opted for a more subtle option in calf hair.
A great way to rock the trend to work or for more informal events is opting for calf hair also known as pony hair. Because the hair is so short and fine, it creates a more subtle appearance, making it easy to wear everyday.
Brunch with stylish friends
Soraya De Carvalho from Style is My Thing makes a style statement with these gorgeous fox fur platforms. She uses her simple yet chic outfit to frame her shoes, making them the focal point of this look. When your shoes feature this much fur, you definitely want to keep your outfit subtle.
A stylish dinner date
Designer Lisa Folawiyo did an amazing job with this look. Her shoes feature a strip of mink fur which added richness to her outfit. The fur on her shoes are not overwhelming, instead it serves as a great accent to the overall look.
Step out for a Black-tie
Can you believe she's 50? Marjorie Harvey (Steve Harvey's wife) from The Lady Loves Couture is absolutely stunning in this black-tie look. The clean mink stripe on her shoes compliments her overall look, and adds a sexy vibe to her overall outfit.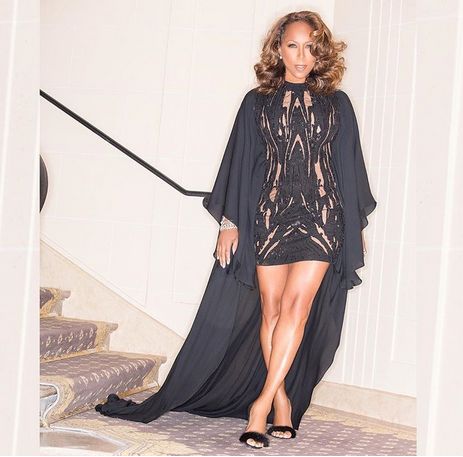 I think Gucci must have led the way with a fur version of their classic horse-bit loafer. It works great for casual looks, and can be dresses up for social events. See fashionistas who love the fur accent loafer below:
See more images of celebs and stylistas rocking the trend that just might convince you to try the trend.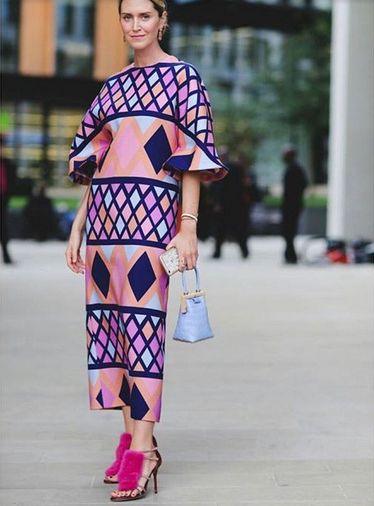 So tell me, is this a trend you would rock?
Photo Credit: www.awedbymonica.com | @AwedByMoni | @StyleIsMything | @FeelJeni | @LisaFolawiyo | @Marjorie_Harvey | @NetaPorter | @Gucci (Intagram)