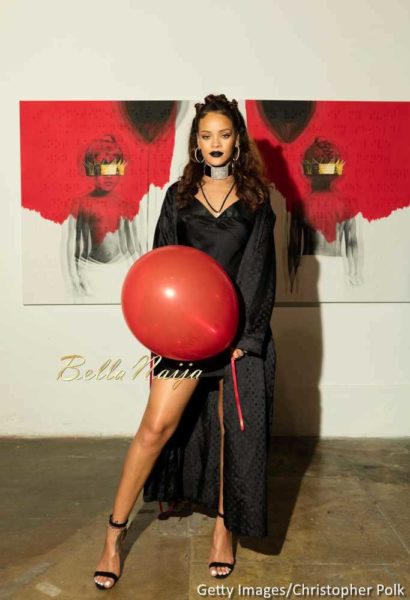 Can we finally start counting down to the release of Rihanna's long postponed 8th studio album?
We certainly hope so.
The 27-year-old pop star held a private viewing of her album artwork – and revealed the name 'ANTI' on Wednesday night, October 7, in Los Angeles.
The album artwork was designed by Roy Nachum as a statement on vision and vision impairment.
Before unveiling the artwork, Rihanna shared with her fans that "This is my favorite album cover I've ever done."
The cover features an image of a young Rihanna holding a black balloon, with a gold crown covering her eyes. Over the red-and-white canvas cover, a poem written by Chloe Mitchell is written in Braille.
Rihanna said after the unveiling, "Sometimes the ones who have sight are the blindest."
While she didn't announce an official release date, we can only hope it is around the corner.
See photos from the unveil below.
Photo Credit: Getty Images/Christopher Polk