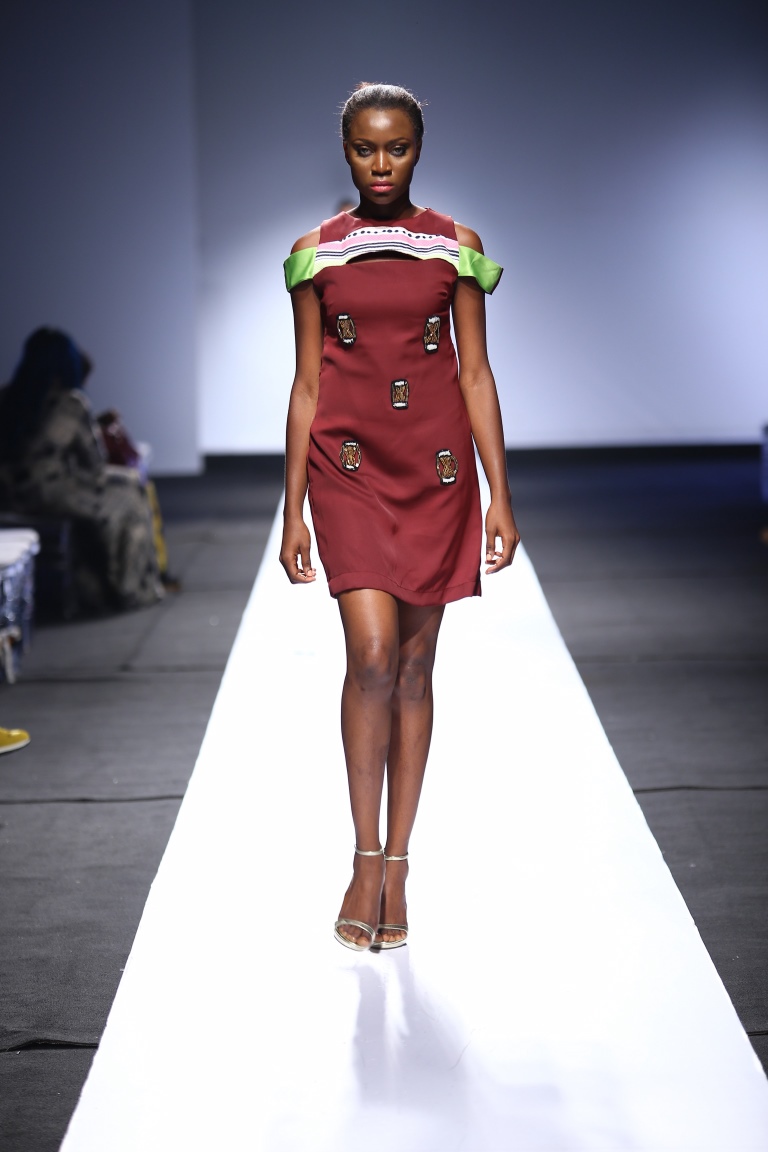 Nigerian womenswear fashion label, Mi-Le was led by 'a mathematical theory with elements, subsets and the set itself' for its Spring/Summer 2015 collection.
The brand showcased yesterday at Day 1 of the Heineken Lagos Fashion & Design Week 2015, and we see some familiar and new aesthetics. There is some similarity with the placements of the embellishments and structure of the pieces with the brand's 2014 LFDW showcase, but we also see some newness with the multicolored bodice, pleated detailing, mesh fabric inserts, asymmetrical hemlines and more.
We love the vibrancy of the collection, but would have loved to see them go in a totally different direction this year. Maybe HeinekenLFDW2016?
See the full collection below;
Photo Credit: Kola Oshalusi (Insgina Media)