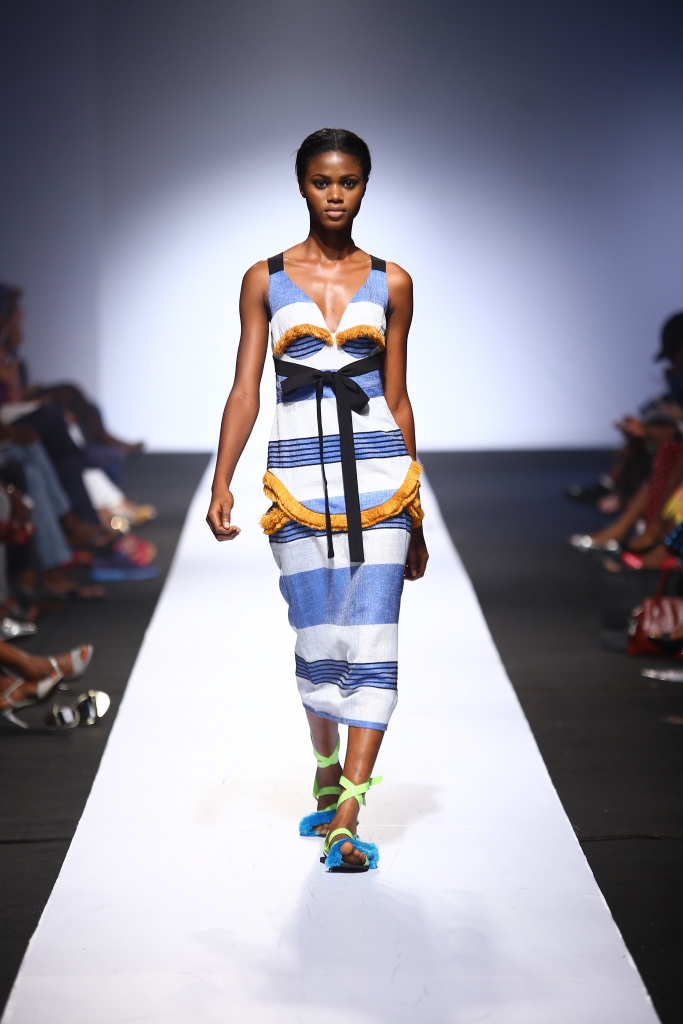 Ivorian designer, Loza Máleombho, showcased again at the Lagos Fashion & Design Week 2015, and gave us a dose of tribal aesthetics mixed with structured detailing, fringe trimmings and sexy cut-outs.
The designer, who presented her Spring/Summer 2016 collection – "Zaouli" (click here for the lookbook), delivered a collection inspired by the traditions of her country, the 'Zaouli' dancers and masquerades. The pieces have a sensual appeal – an aesthetic inspired by the 'Djela Lou Zaouli' – a 'Guro' princess who was re-known for her desiring beauty and for dancing very graciously. This is Loza's most feminine collection yet.
We love how the models were given simple and understated makeup, and had their hair in ponytails. Their beauty looks were simple, and didn't distract from the pieces. And can we get those fluffy tie-up slippers in every colour and size?!
See the full collection below;
Photo Credit: Kola Oshalusi (Insigna Media)