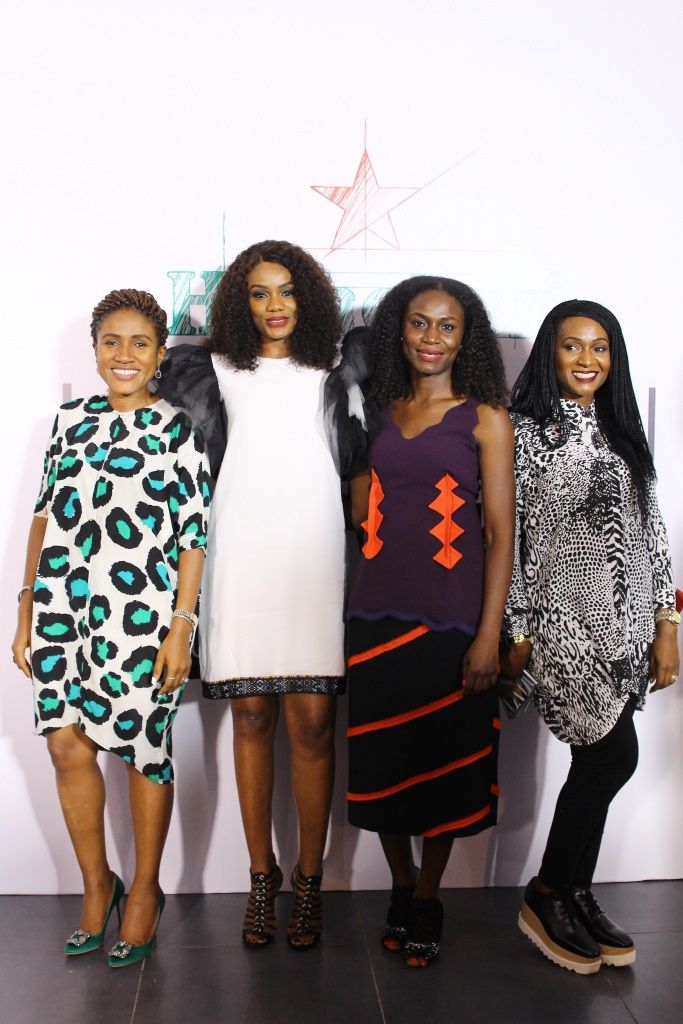 The anticipation is rising as this year's Heineken Lagos Fashion & Design Week draws closer! Set to take place between Wednesday 28th to Saturday 31st October 2015, the exciting event will be a mix of fashion from all over Africa over the span of 4 days.
The event has been tagged "The Celebratory Issue", and is set to be the most exciting yet. With a mix of fresh and returning partners, LFDW is gearing up for a remarkable 4 days which will feature – the LFDW X British Council Fashion Focus series, the LFDW X Retail Exhibition Space, the LFDW Fashion Business Series, and the LFDW runway shows featuring new season collections from Africa's leading designers.
On Friday 9th October, LFDW and its partners held a press cocktail at The Heineken House, Ikoyi, Lagos and had guests from the media, fashion and entertainment industry like Lisa Folawiyo, Dimeji Alara, Lanre DaSilva-Ajayi, Wadami Amolegbe, Godson Ukaegbu, Kelechi Amadi-Obi, Latasha Nwugbe, Zara Okpara and more.
See red carpet images: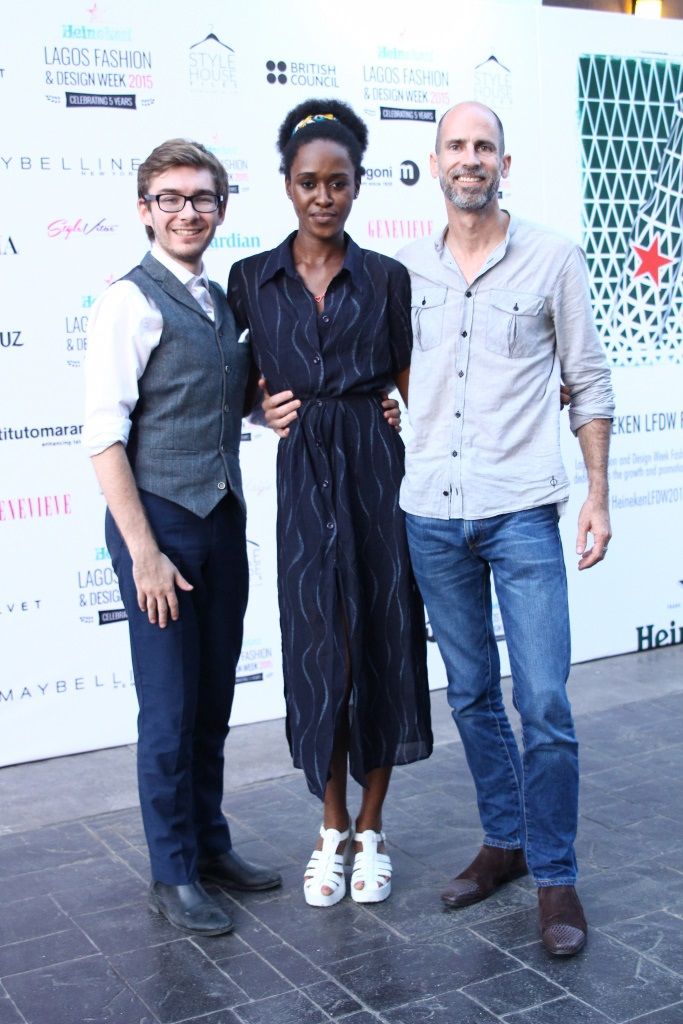 Speaking on what to expect from headline sponsors, Heineken, Ngozi Nkwoji (Senior Brand Manager, Heineken) stated: "Heineken understands that the journey is important and as much fun as the destination and it takes delight in exploring and creating provoking design solutions. This year's edition of LFDW is the perfect place to continue celebrating cosmopolitan cities, such as the City of Lagos, which features in Heineken's "Cities of the world" campaign; opening the door to discover 'the unexpected' in the city."
Speaking on the Fashion Business Series X Retail Exhibition Space, Ronke Adeola (Project Manager, Fashion Business Series) says: "Economically, it has been a challenging year as oil is no longer a sustainable source of the nation's wealth. It is imperative we diversify and fashion could easily be one of the many opportunities to improve our current economic challenges. The Fashion Business Series aims to create dialogue between those in the fashion and textiles sector, relevant government stakeholders and key members of financial services community, to work towards scaling the fashion industry to a point where it can significantly contribute to the nation's GDP."
Also returning to #HeinekenLFDW2015 will be the X Retail Exhibition Space which will feature a curated expose, profiling the revolutionary work of African fashion creatives in the past 5 years.
Heineken LFDW sponsors Maybelline and Fayrouz will lend their continued support to Heineken LFDW as the brands continue to be positioned as stakeholders in Nigeria's rapidly evolving fashion industry.
For details on #HeinekenLFDW2015, please visit www.LagosFashionAndDesignWeek.com | To register for the Fashion Business Series, please visit, www.fashionbusinessseries.com | For press enquiries: [email protected]
________________________________________________________________________________________________
BellaNaija is a Media Partner with the 2015 Heineken Lagos Fashion & Design Week